Today I am 19. Today, Dan's dreads are 1.5 years old.



Me?



today. On the worst bday ever. :(


and then when I got work done:

Before




AFTER



(note fatty mcfatdread in that one)





and his babies:
then: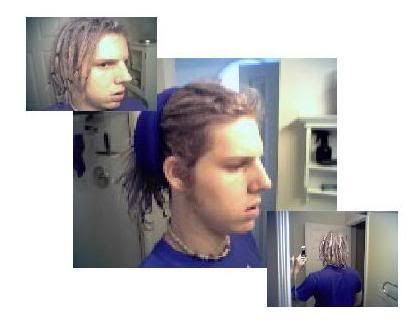 HAHHAHAH sorry (the montage always makes me laugh)




now:


(and some tush. Opps)

anyway....O_o
im off to contemplate a shower. Sad. Its my bday and I'm alone. In my dorm.