Just a couple pics. All dreads I've put in...my fiance, my brother, our friend.


My fiance and our friend.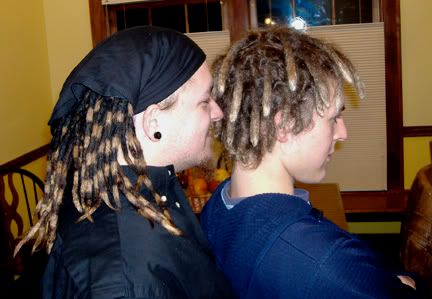 My brother.


for reference, this was him with newborn dreads:



More to come soon, since I dyed my fiance's hair orange over the stripes tonight.


And boy, am I EVER glad the madness of the holiday season is over. Now, if only I could take a vacation.....