How abouts' an update? Indeed...

I took pictures of me before and after the dread explosion but I purposely sealed them until the 6 month/1 year mark, which ever I feel like.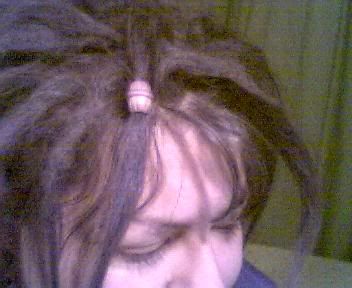 I have a new wooden bead, it looks like a little acorn. My co-worker has a sister that runs a imported bead store in Cleveland and she ordered me beads with a specific hole diameter. They haven't arrived yet but, damn, am I excited!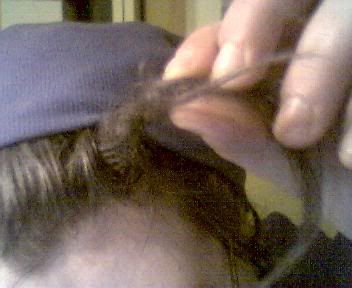 This is my first loop and I love it dearly. Since then, it has glued itself to the dread in question and gone away :(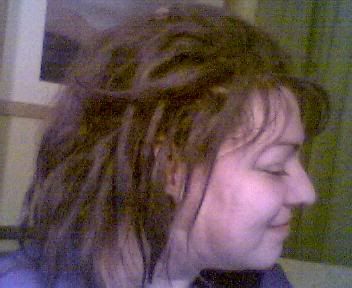 And here's a '4am and I can't sleep pic' just for you guys! This is at 3 months. Their so tight for being so young, the ones at the back of my crown stick up because the roots are so firm. Mmmmm....firmness

I had my first lock related nightmare and few nights ago. I have a zip-up hoodie with a big, metal zipper on it. I dreamt that my dreads got caught in it and it ripped a chuck of 'em out. I haven't worn said article of clothing since.

mmk, buh-bye!