I've had my hair dyed black for 3+ years now, and was happy with it for about two of those years. Lately, though, I've been frustrated with it, and wish in my angsty goth years I would have given it more thought before diving in.

Anyways, I dared to try hair stripper. It took a lot of love, care, and protein treatments, but my hair didn't fall out and was left a lovely orange/brown color for me to dye on top of. So far only 14 of my 35 dreads are stripped and dyed, eventually I'll probably do the rest.

I would discourage anyone wanting to use black to use permanent dye. It is NOT easy to get out!

Here are the results of my adventures this week....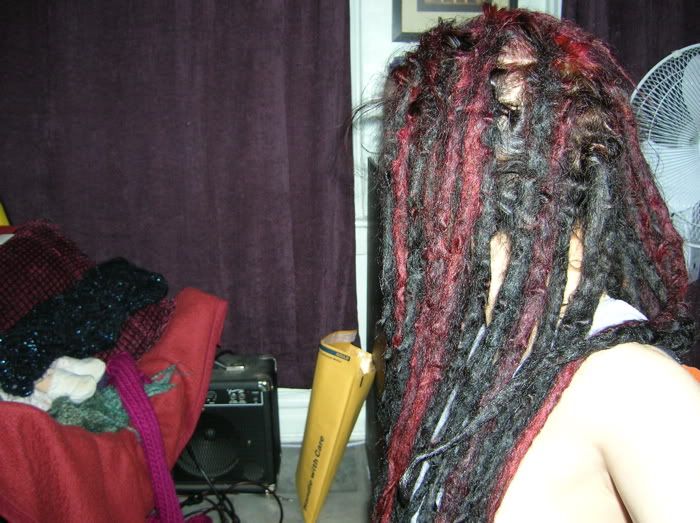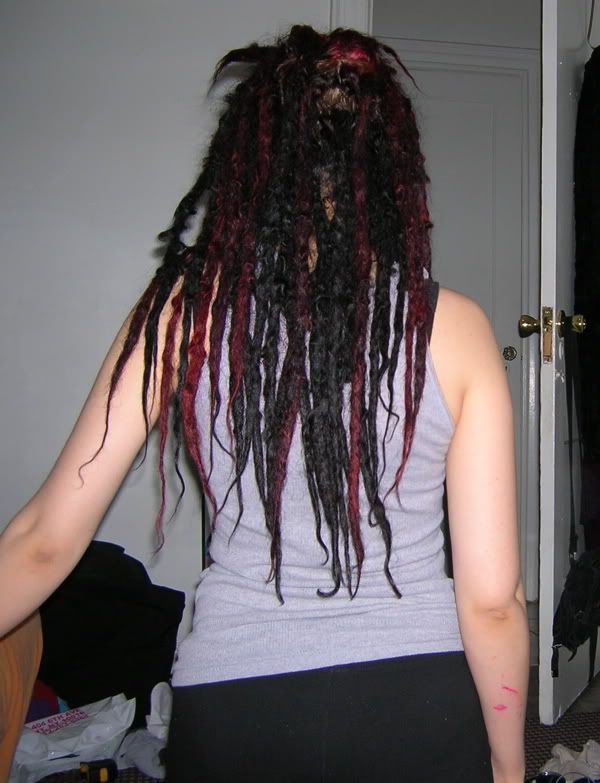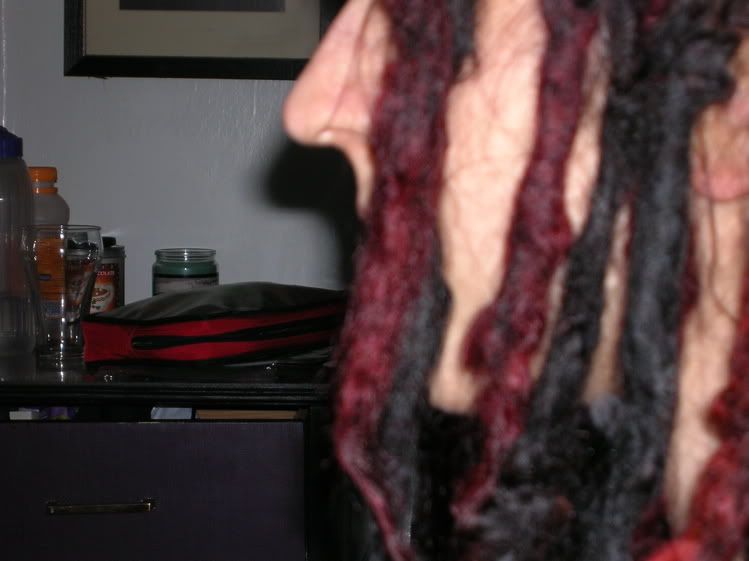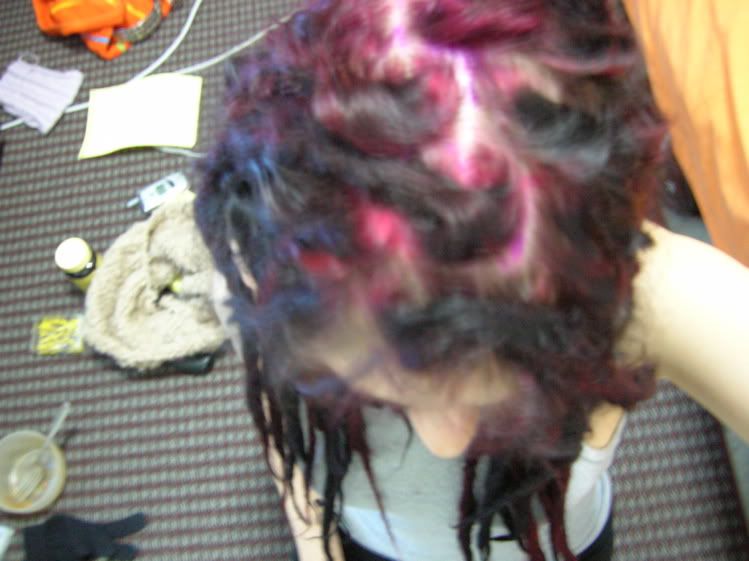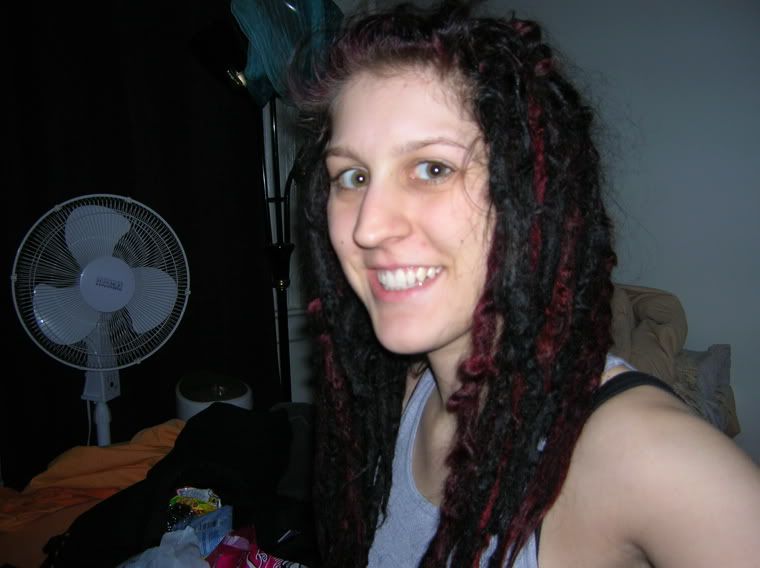 Special thanks to
lishd whose guide to dying dreads was very helpful.