So, the man got me a digital camera for xmas. I've had my dreads for about six months now and they're coming along very nicely. I dyed a few of them about a week ago, so now they're autumn colours (red, brown, blonde). I love it.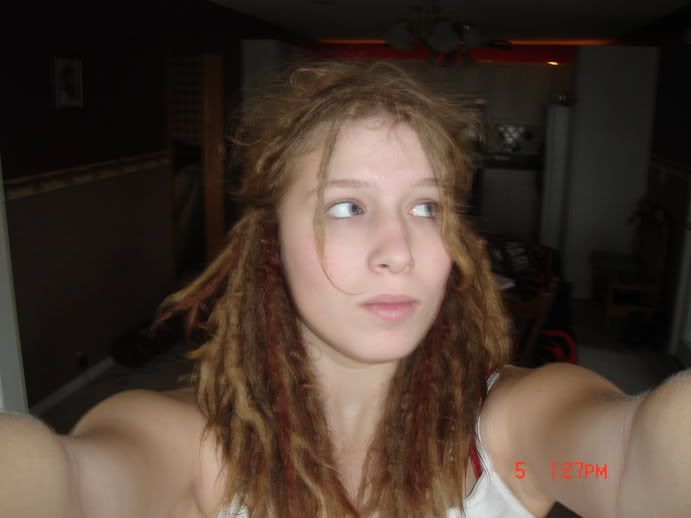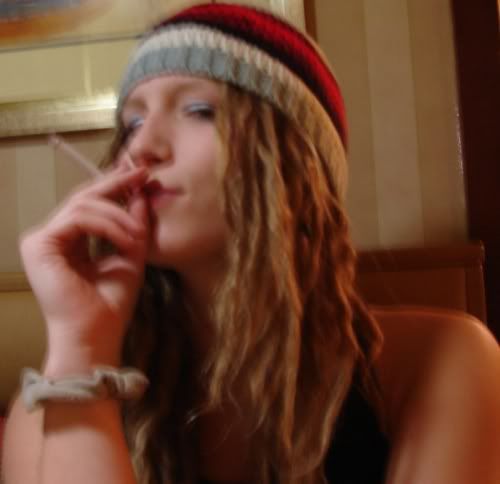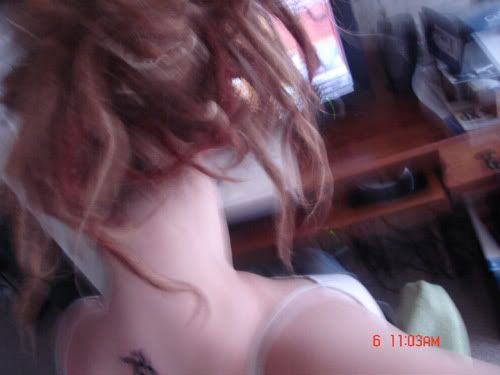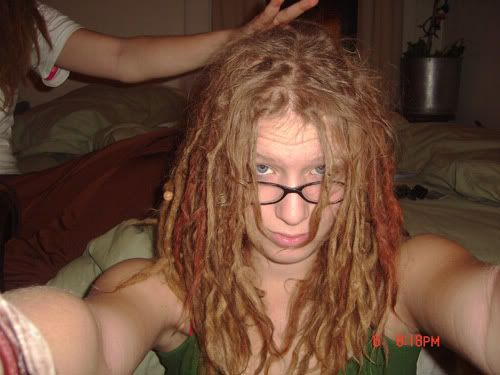 There are more. But... we don't really need those.

Except the close-ups!

Pre-dye: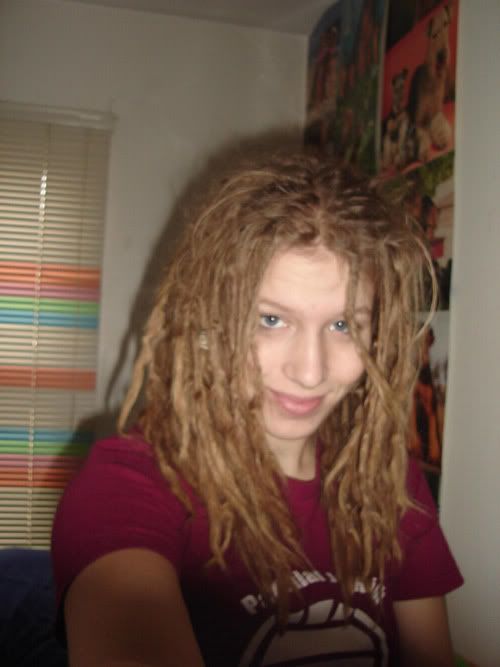 And because I'm a whore, some random picture of my face:






Sorry for clogging up all your bandwidth.