i just did some maintenance on my locks, and i'm now flashing scalp! whoops. please excuse that.


sides (pictures make it look like i have fatties one side and not the other - it's actually that i have fatties at the back, and skinnier ones towards the front):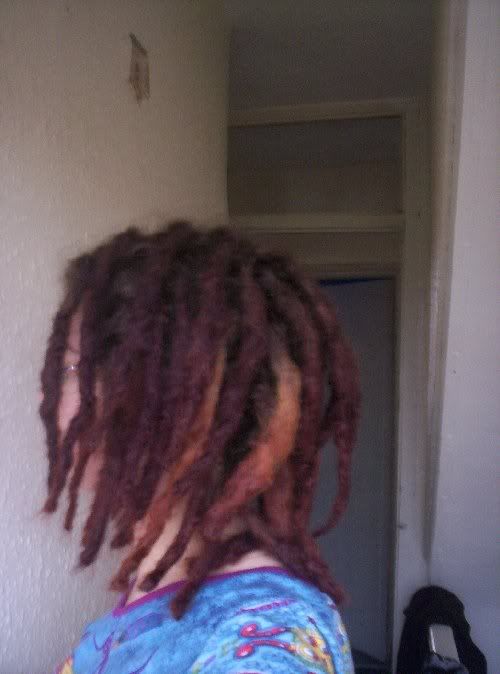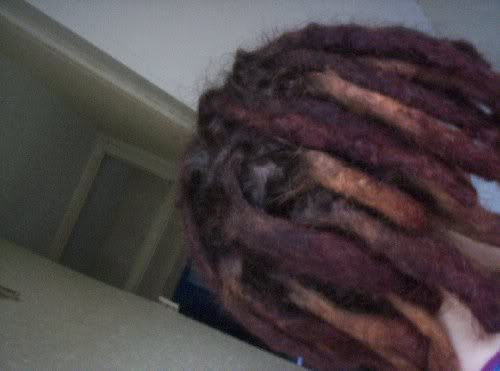 back: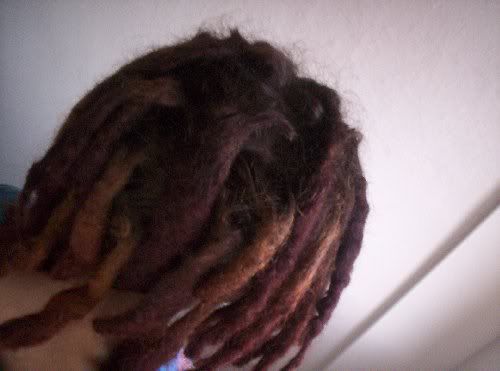 moi: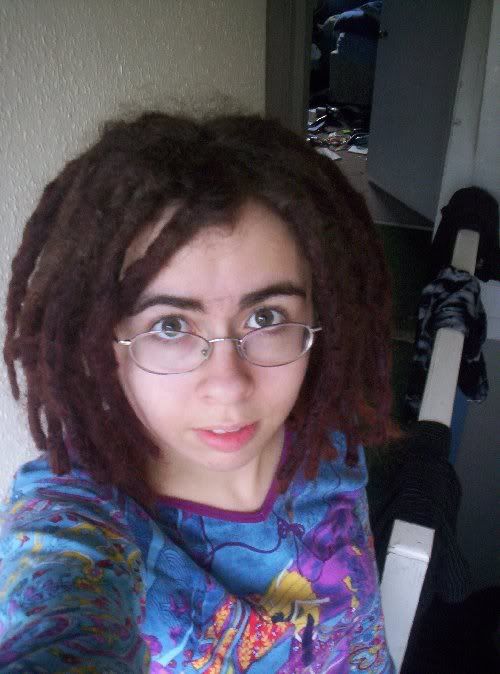 i posted this to my account accidentally and got an anonymous comment saying 'looks stupid'. it always surprises me how people believe that their ideas about beauty are the same as everyone else's, and, worse, should be obeyed.