I went from being a totally active member of this community to being totally non existant. I suck, I know. Anyway...I went through several tragedies over the past month and am barely starting to pick myself back up. I figured I needed to get my mind of things so I decided to take a few pictures for you guys.

Anyway...in March my dreads will be 4 years old.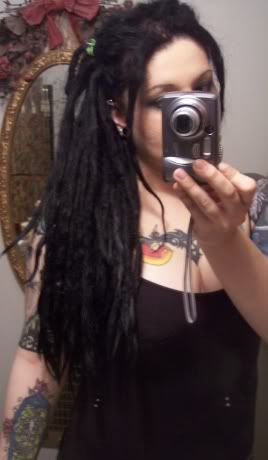 This is the only way I wear my hair up.




Ehem...excuse the cleavage.




And a kiss to those who remember me.