Well my little friends are 10 days old !!! whoo HOO
I am really starting to get attached to them as the knot up. they are coming along wonderfully I think. I got a chance to wash them,which was really nice. I have been spraying them with lemon water just cause a friend said too, and just palm rollin...I need to go get me some beads though thats one of the many reasons I dreaded my hair was to put shit on them. anywho here are some pix folks!.. any tips or advice would be awsome. Hey how long should I wait to bleach my dreads??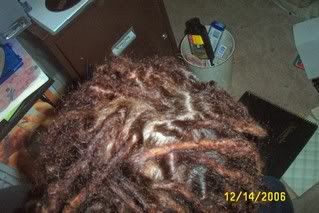 My big fat pony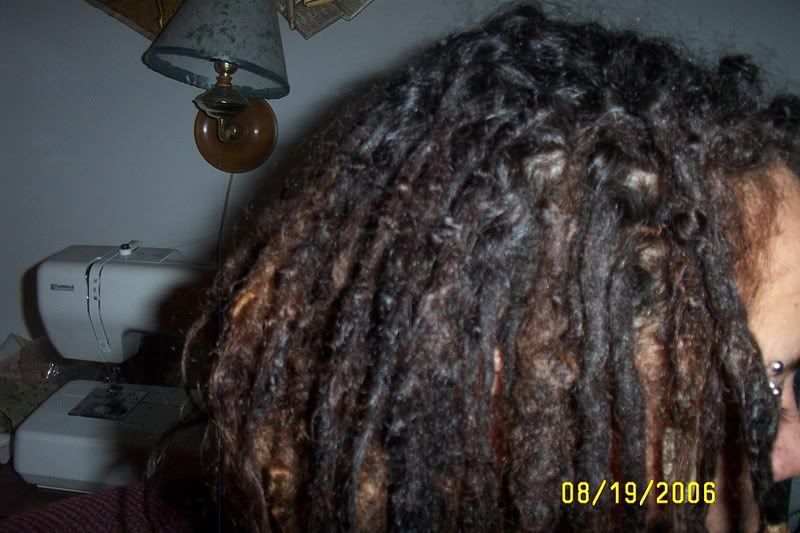 My roots are CRAZY!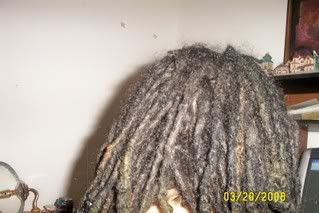 Yup they are just insane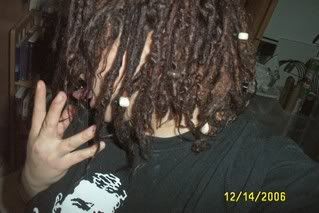 One of my fav.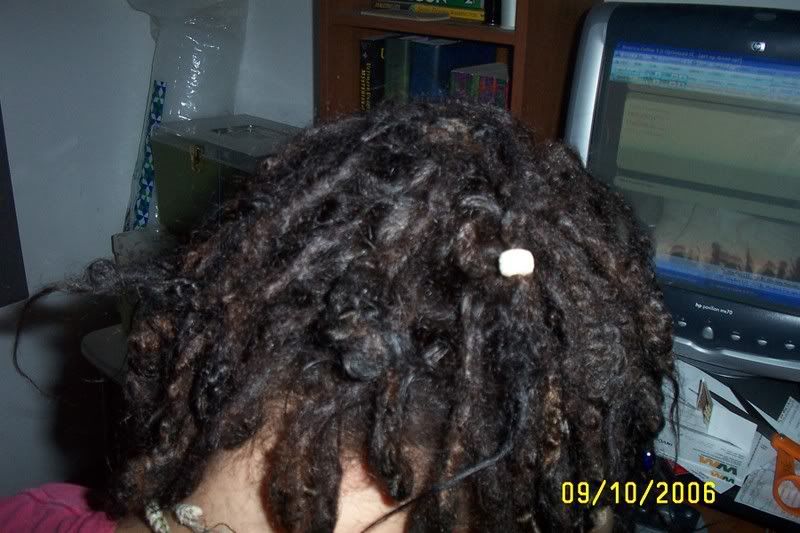 I like to chew on this one ;p



Sorry pix are big I am way too lazy to do all that right now sorry !