So in the near future I'm going to strip the rest of the black out and add more color. As you can see, the color I added last time is a redish/burgandy color. I'd rather not have to rinse colors separately so keeping it simple would be nice. I also am not planning on choosing colors I have to bleach my roots for (my natural hair is light brown/dark blonde anyways). I thought initially I would maybe do the whole head in that red/burgandy color but long term maybe it's not something I want to stick with. I thought maybe a medium brown with the red highlights? Help me people, any ideas?

Pictures for reference...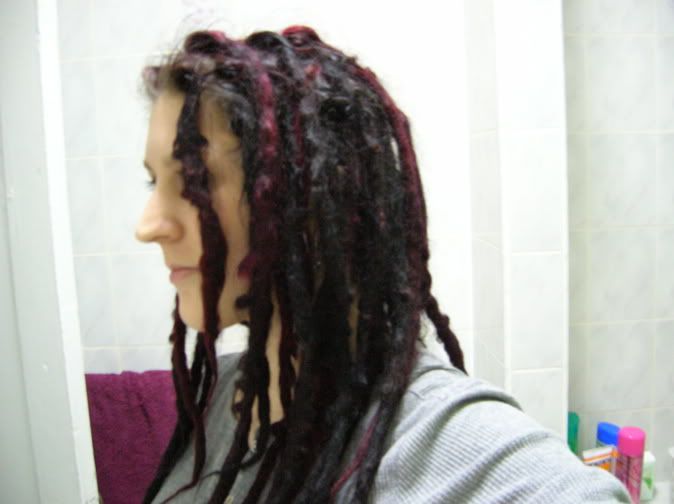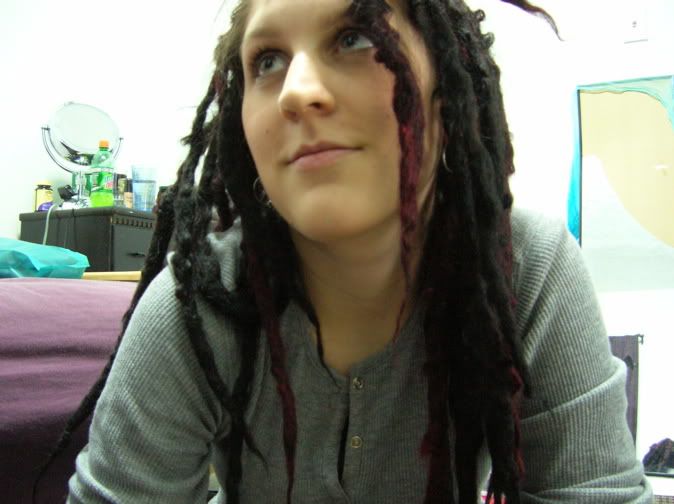 and this one just for fun : )



Also, what's annoying is the little pieces of hair that have been falling off my stripped dreads. I've done protein/vitamin conditioning treatments on my hair and it's pretty healthy for the most part. At least it's not major hair loss, just frustrating to see pieces of hair in the bathroom sink. eek.