I finally got around to taking the rest of the black out of my hair. Yay! After 3 years of black, it is GONE! Here are some before and after pictures...

here's me with black hair... Look how bad that color is on me! When I kept telling people of my intentions to get rid of the black they told me how great it looked and I should keep it. Ha!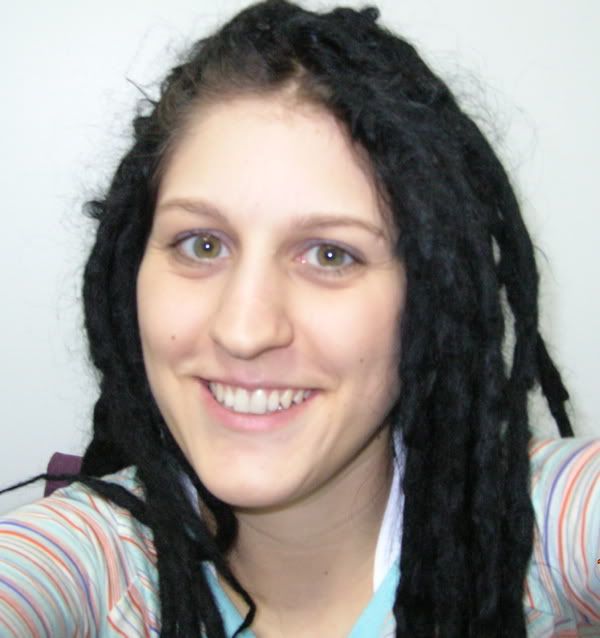 So I used hair stripper and it turned it a wacky orange/brown color, as you can kinda sorta see on a few of the dreads here: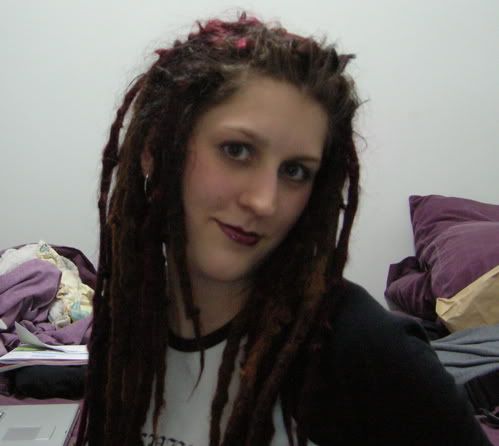 I then used a couple different browns to dye over that (semi-successful).