March 5th was my HALF YEAR OF DREADLOCKYNESS!! YEEEAH!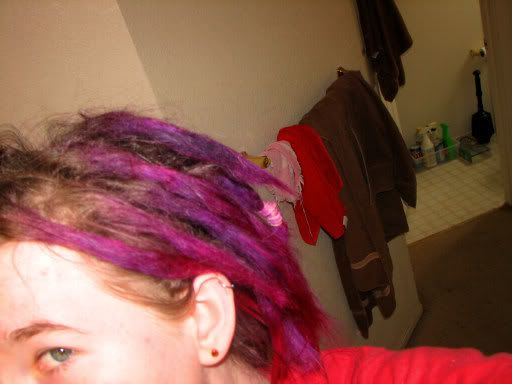 First of all, I got my other nostril pierced yesterday. Yay! And I actually ended up with both nostrils pierced yesterday, because my nostril screw stuck out way too much and he took it out to adjust it and couldn't get the thing back in. So we went the easy route. Somehow I always manage to leave a piercing studio with one more piercing than I actually wanted, coming in. My parents love me for that, hahaha.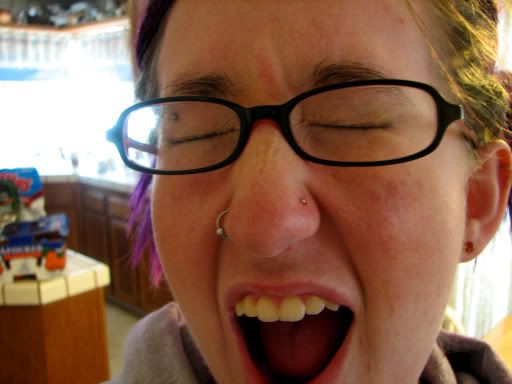 My body it totally weird. Everything that happens on the right side hurts way less, and the left side hurts more. I got the first piercing of my right nostril and it was nearly painless. The left side KILLED ME. The picture describes how I felt when getting my left nostril pierced. Haha.

Silly faces ensued: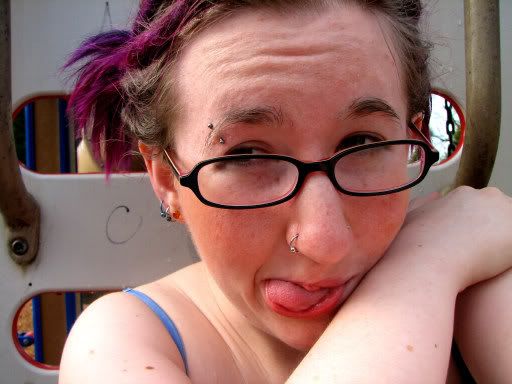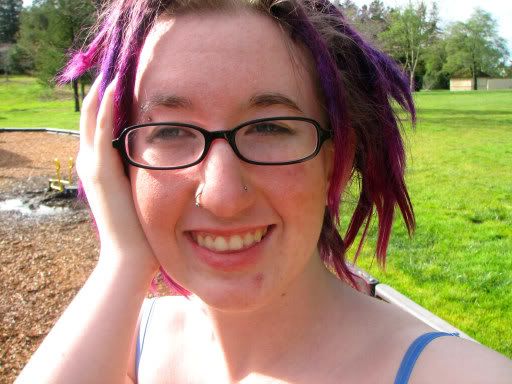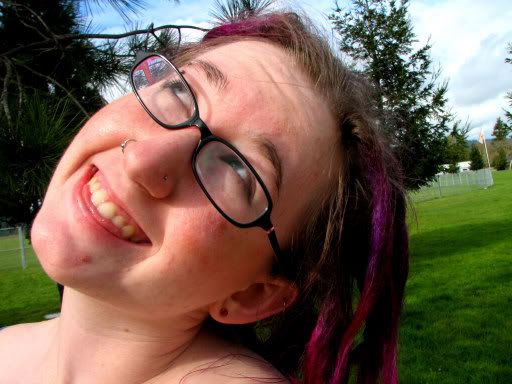 My friend told me this picture looks like a mug shot... from the side... hah.