I'm thinking about getting rid of the blueish parts of my hair so they'll all be my natural color (or as close as I can get).
I'm just sick of having to dye them every few months, it's annoying. Plussss each blue-y one has a brown root that's a couple inches long, and I really don't want to have to bust out the bleach. And I could do something else with the $20... like buy candy... or something.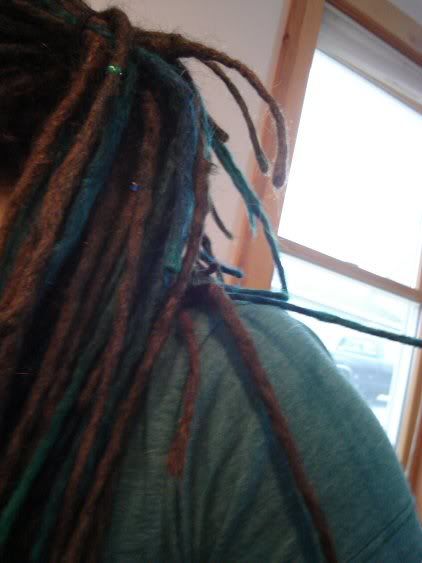 (I think I was wearing this shirt last time I posted pictures in here. Don't judge.)

I'd probably miss the color if it was gone, but I sort of can't stop thinking about making it go away.

Tell me your thoughts!

p.s. When did Corn Pops become just POPS? That's bullshit.