I've been lurking about the community for about a week now, and felt I should finally introduce myself. My fiance and I have had dreads for about 4 months now, after years of wanting to have them. YAY! It's been a struggle--we both have our "ugly hair" days now and again, but the enjoyment has been well worth it.

The memories section has been incredibly helpful to me, as my hair is very fine and practically refuses to hold the dreads at the tips, and pretty much about halfway up the dread. We started our dreads with wax, but have found that mine are actually locking up better without it (thanks for the memories on that!).

It's been a great encouragement to read through your posts and see that I'm not the only person who was fly-away strands at the roots! :)

So yeah...just wanted to say hey all, and thanks for sharing your experiences! It's gotten me a lot more excited and confident about my babies. I'll try to post some pics soon (after I get them cleaned up a bit! hee hee!)

~Rae



These are from last month while my fiance and I were in Vegas, so the dreadies are about 3 months along.

At The Venetian, doing my best Juliet impression...(yeah, it sucks!)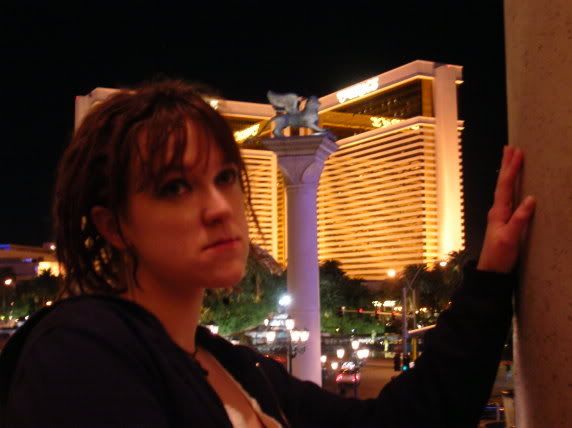 Somewhere in front of The Mirage...or was it Treasure Island?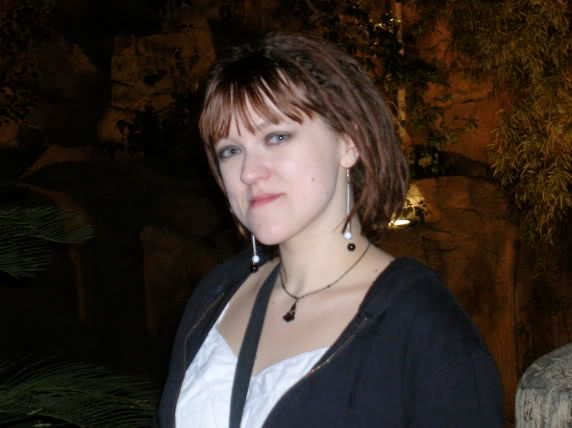 This photo of my fiance and myself was taken by a Buddhist monk in front of the Mirage volcano...



You can see a couple of them in this pic...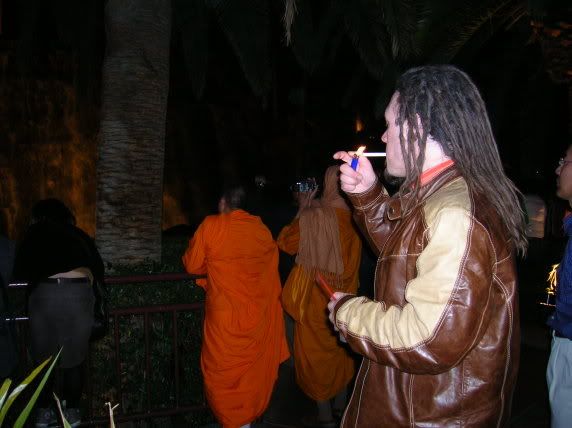 Keep in mind that when these pictures were taken, we were still using Knotty Boy dread wax, so they look nice and smooth...now days, they're anything but! But hey, they're coming along nicely!