Well I just thought I'd post more pictures besides the one I posted yesterday....

Fuzzyhead is a cause from having locs which aren't a total 24hours long and also laying on the floor rolling around playing with your baby! :) Whats nicer!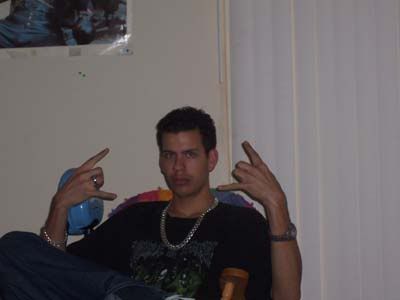 And this is my wonderful friend who helped me put em in! He also did my first set a few years ago.:) I owe him! Lol.