I'm really unhappy with my color. I'd either like to go with a natural red, or blonde!

what do you all think?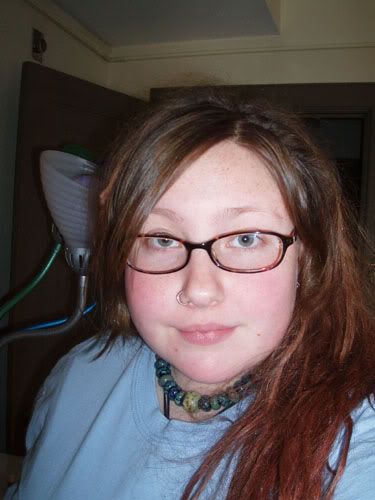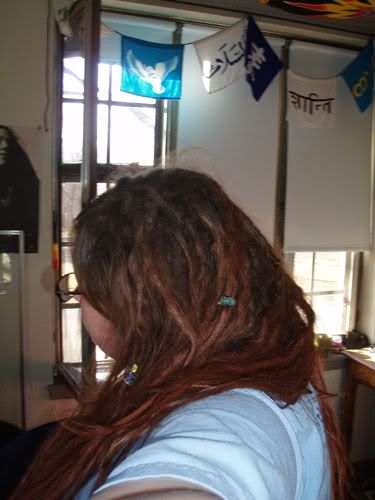 here's the back/side of my head. I happen to like it.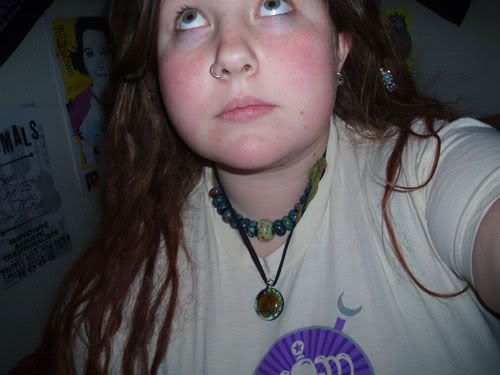 here's a picture I like of myself, and also, a new pendant! I think it looks like a dandelion, or a chrysanthemum! (by the way, I TOTALLY spelled that correctly on my first try)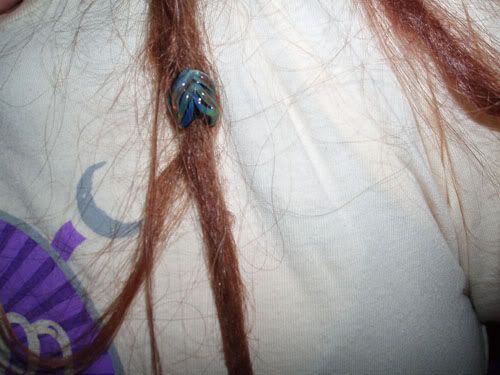 this was my first dread, and the first bead I put in my hair! I love it!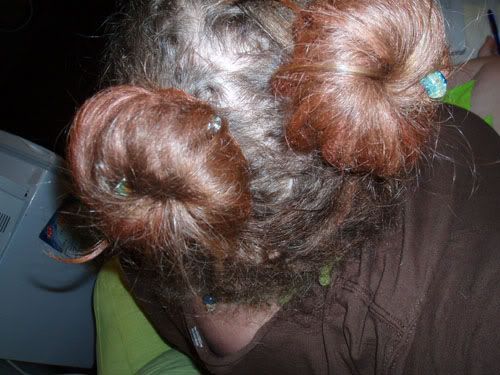 I have buns!!! I think they look cute, but I don't know if I like them on me...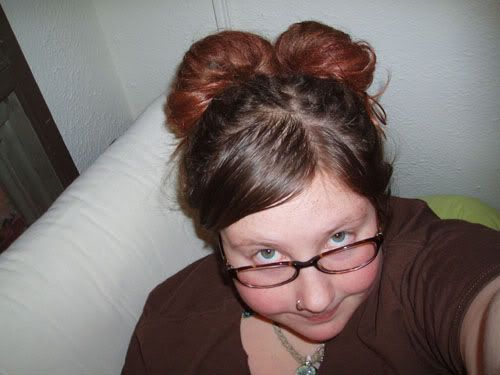 from the front...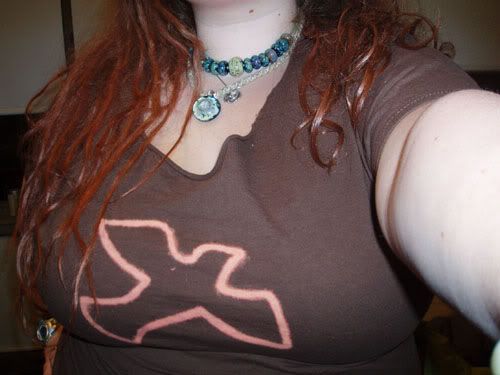 and a shirt I made the other day! bleach pens are awesome!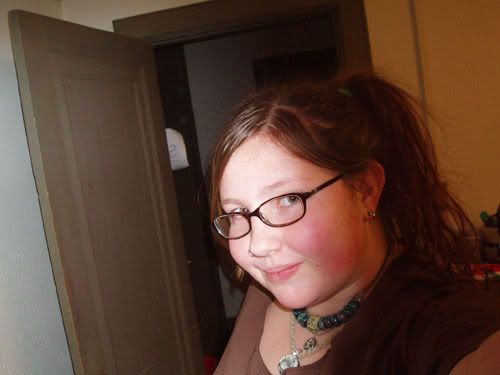 I just like this picture. I think I look skinny!

so that's my update!

again, red or blonde? stay the same? any other color ideas? thanks you guys!