update!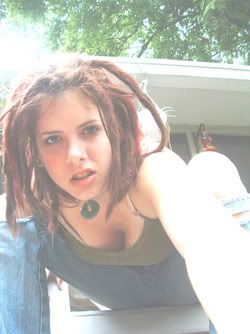 and some other stuff


i think this is what i'm doing with my hair for prom, but i'll take more time than five minutes and in result it'll be much nicer than this: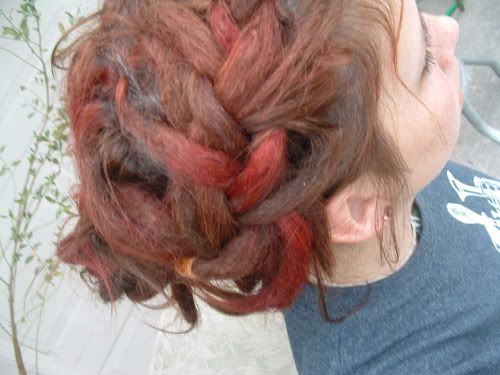 two french braids, and then tie them together in the back like a bun.
the back is pretty messy and i think i may try to find some kind of clip to make it look more elegant.
i plan on stringing ribbon and buttons n things through my hair as well.

and the fronttt



and things unrelated to prom:




this is about the time i stepped in duck shit, barefoot:



i don't really know what i'm doing here with my hands, but it looks funny. oh and, check the shirt.



mmm...cleavage and knee caps...