yup yup yup! on monday we made some of the most BEAUTIFUL babies you'll ever see.
the lucky subject was
can_i_be_her. I did the sectioning and most of the backcombing,
but my sister
chilebound and my girlfriend
swissarmykate helped buckets as well.

I think they're simply gorgeous and i can't WAIT to see how they develop!

anyway, on to the pictures...



Ok, let's get this party started. Here's the victim beforehand (on the left) with my sister (on the right)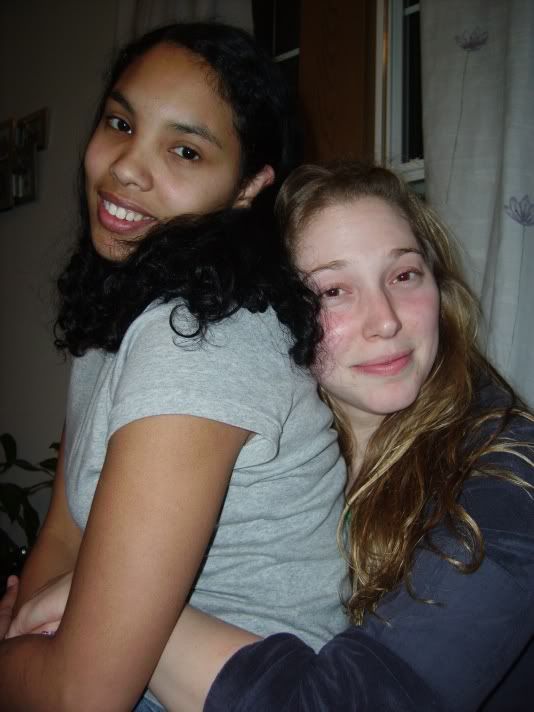 All nice an sectioned: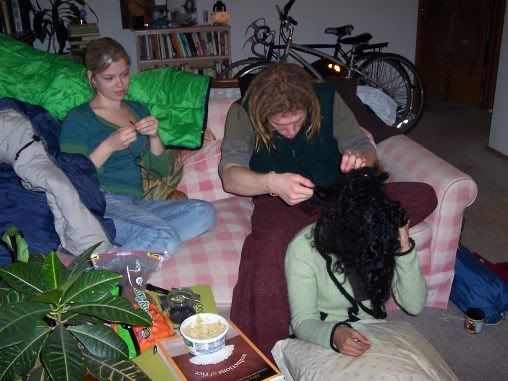 Halfway done...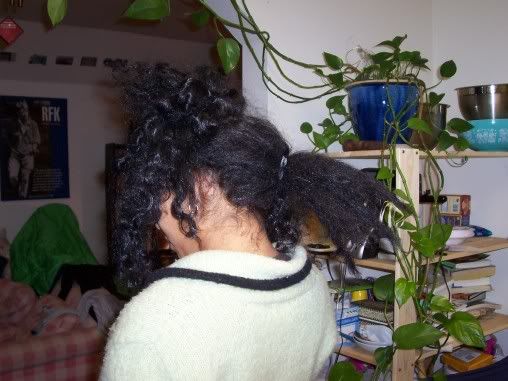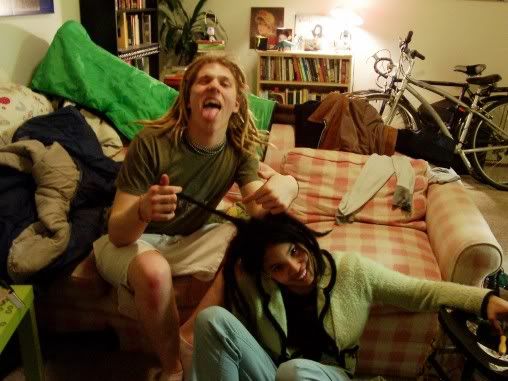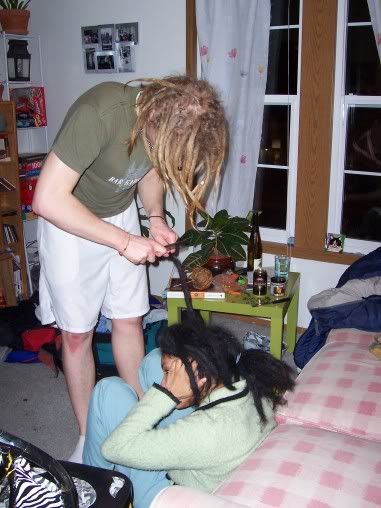 AAAAALLLLLLLLL DONE!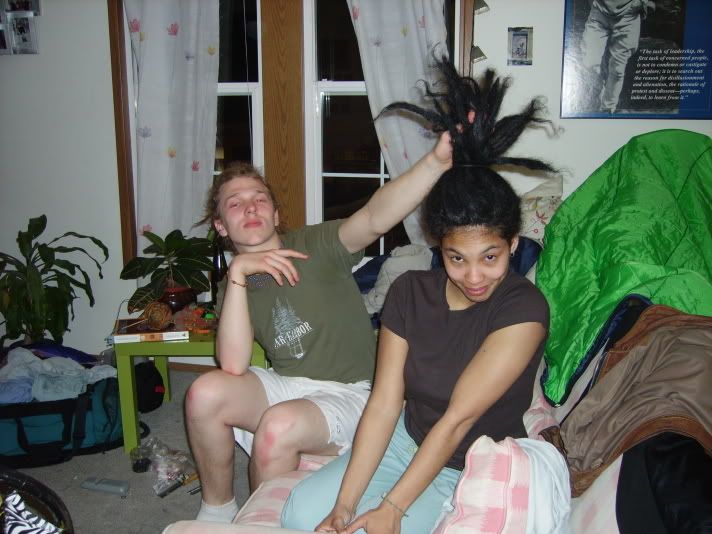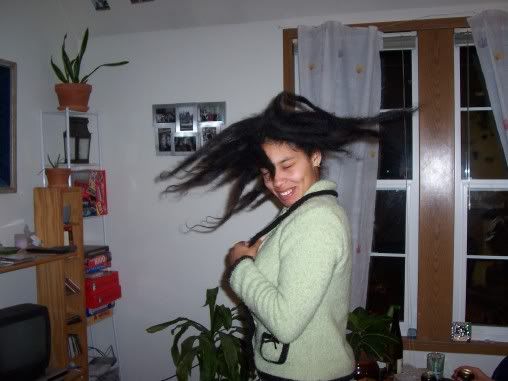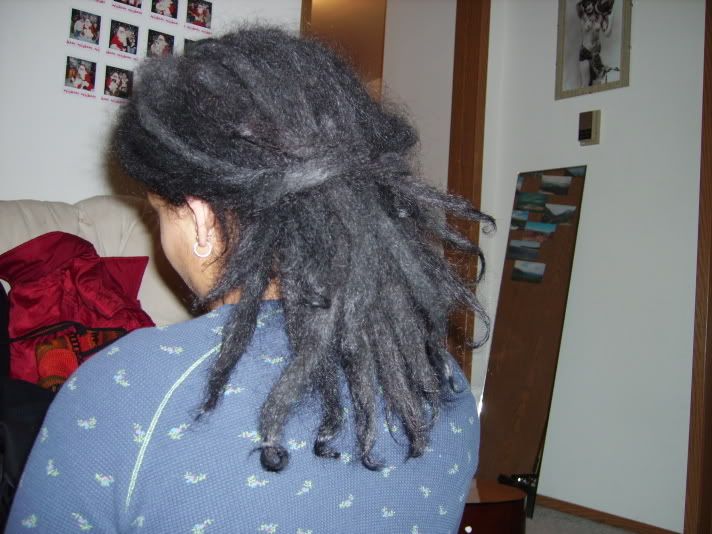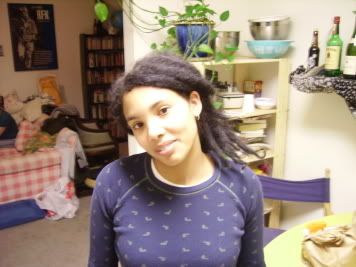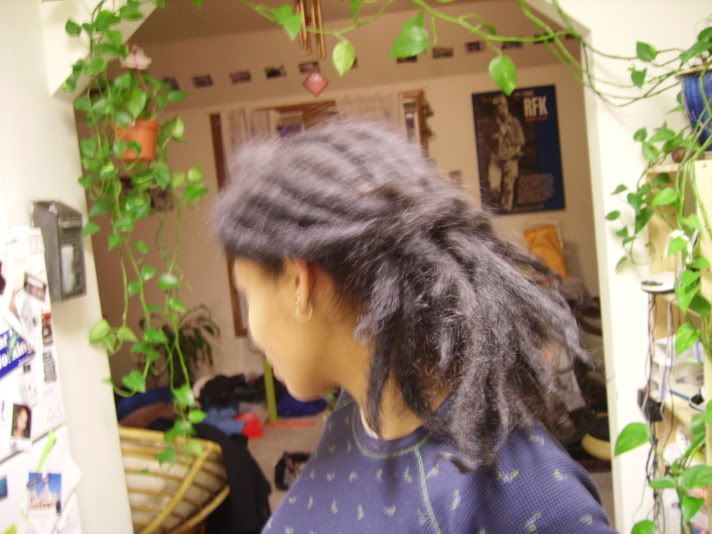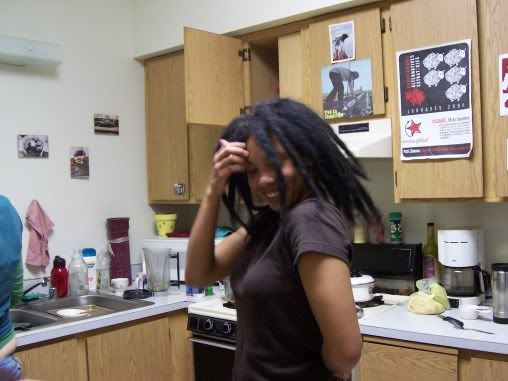 they're seriously like, the best start i've ever seen to dreads, we backcombed the hell out of them.

3 days later and they're already starting to shrink/harden (a wee bit)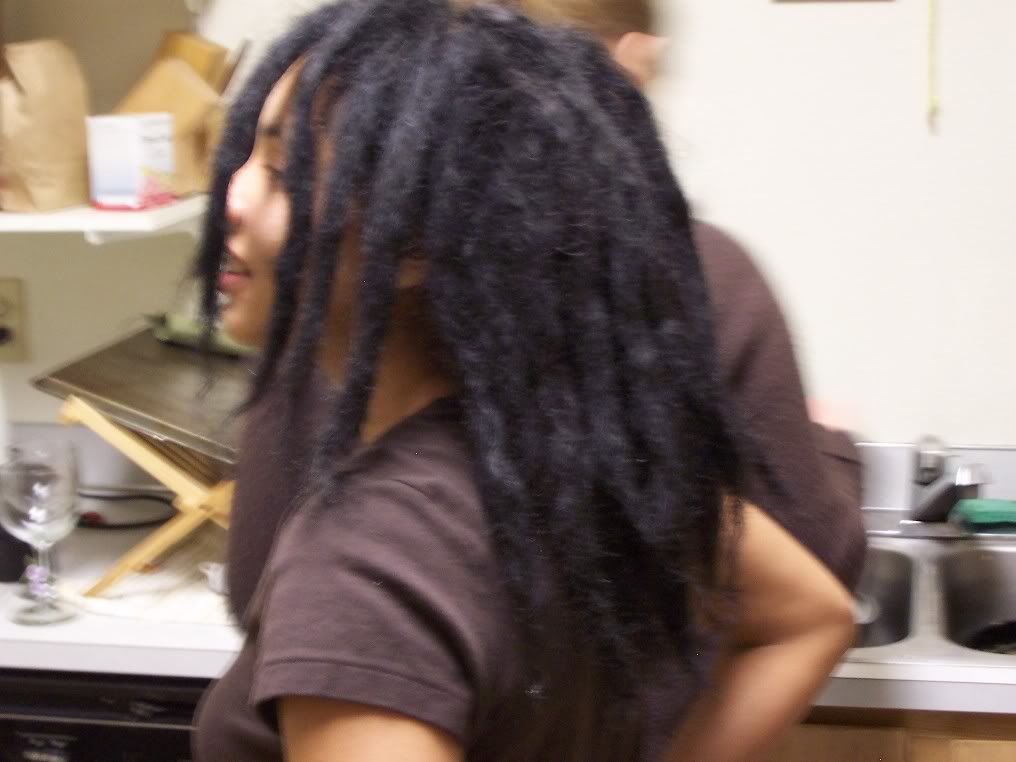 and just for good measure, here we are chillin at the beach today (washington coast)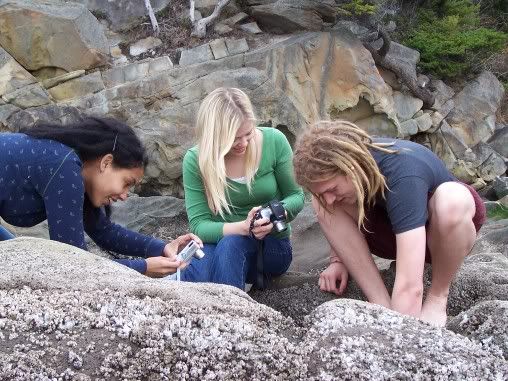 awesome! hope you enjoyed! I had lots of fun making them, we had 3 people who tag teamed it, or all worked at the same time, so in total it took like, 4 hours with sectioning and everything (i think, it's hard to tell cause we were like taking breaks and eating and watching ali g and stuff. heh.)

rock on.