I know I NEVER ever make any posts in here so this post is for mainly for
girsharmony because she's the last person to remind me that I need to be more active!

Anyway....

Today (or yesterday... can't quite remember) my dreads turned 4 years old!! So as a birthday present I gave them a good wash (which is something that I don't VERY often do...) and I decided to take a few pictures for you guys.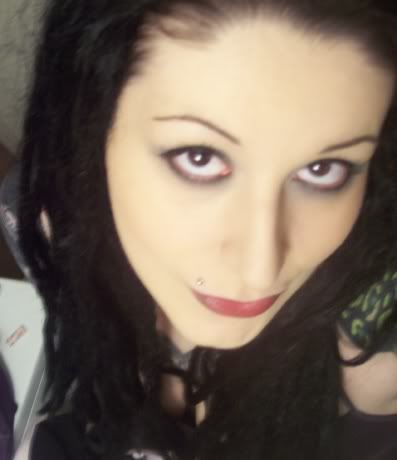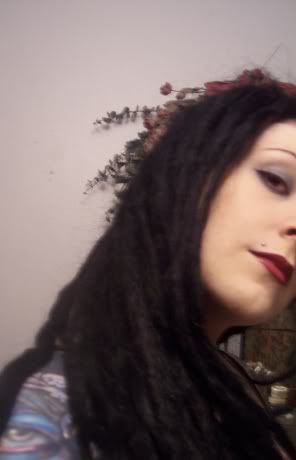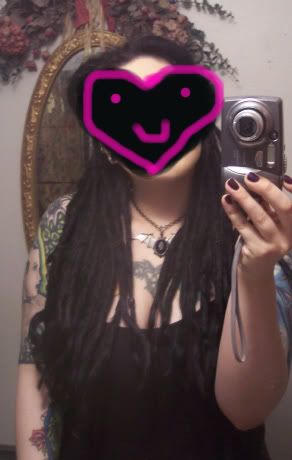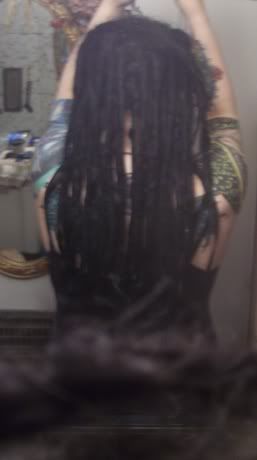 Although I don't do it often enough I love how pretty my dreads look after a wash but I HATE how much they puff up and how short they end up looking! But anyway...they almost reach my waist. 4 long hard years! I wish I could have gotten better pictures (especially that last one) but I just took them in a hurry because I was on my way out. But anyway...I miss you guys (especially my old dready friends)!

EDIT!!!

I decided to throw this picture in last minute...that way you guys can see what my dreads looked like as babies. This picture was taken about 1 or 2 months after I started them and as you can see I gained quite a bit of length and lost quite a bit of weight! :)