I told you all I would keep you updated on the back of my head (which I have been just rubbing with my palm here and there) and I haven't because I don't really allow pictures of me to be taken. But last night I put some more henna on my head (good lordy, my hair loves that stuff!) and I am in love with how it turned out, so I took some pictures.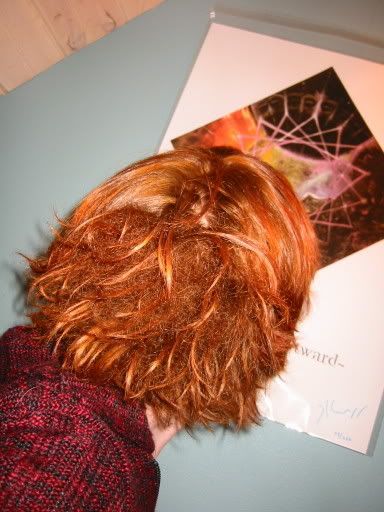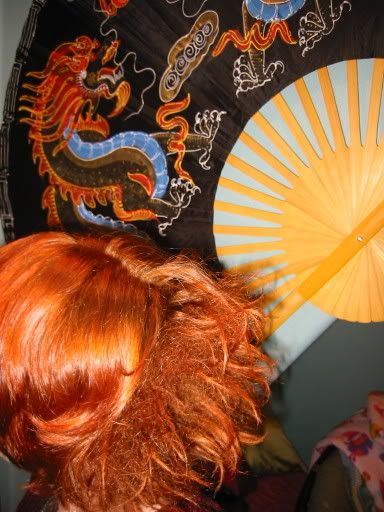 my hair looks like that dragon! I really like this picture...I always wanted to be a dragon. People keep telling me my hair looks like a bird of some sort (I've gotten quail, pheasant, woodpecker, some others)...but I say it looks like a dragon, especially now that it's so red!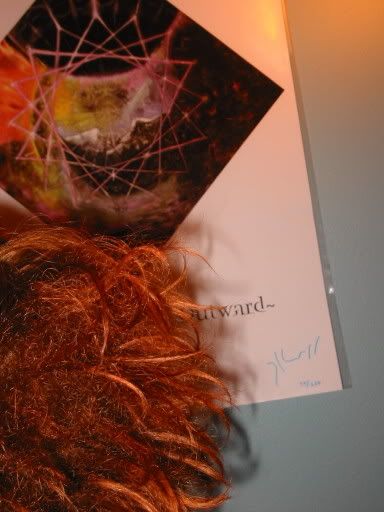 I really just wanted you all to see my Jerod Knapp print..

You can't tell from any of these pictures, but I have a mass amount of little dreadies going on back there. I love the way they feel...I love that I have little locks to play with again! It's messy and crazy and silly and fun...just the way I like it. I think I am more happy with my hair right now then I ever have been.

Much love to you all!