Waterpolo season is over, so we'll only have two practices a week. To celebrate I did some hardcore fixing up. We're also going to Cape Cod next weekend, and I will go swimming. I don't care how cold it is.

And! I pierced my nose! About an hour ago, so it still looks red.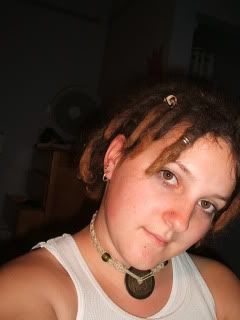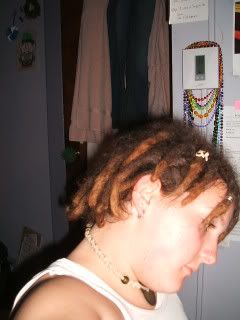 My face looks stupid, but look how cleaned up my dreads are!