Yesterday, when I checked what the weather was supoosed to be like today, it was supposed to be sunny and 21 (that's celsius, about 71 fahrenheit). Sounded like a great day for an afternoon out. After a sleepy morning, and an early afternoon crepe brunch outside,
desertkitton and I slowly walked down Church to St Lawrence Market and then down Queen's Quay. We made it as far as the Spadina Slip when the sun abruptly disappeared and the thunderheads that we following us finally caught up. A little disappointed, we hopped onto a timely streetcar and took the TTC home. It was a nice afternoon out though, and now we sit inside and listen to the pouring rain.

Kitton's latte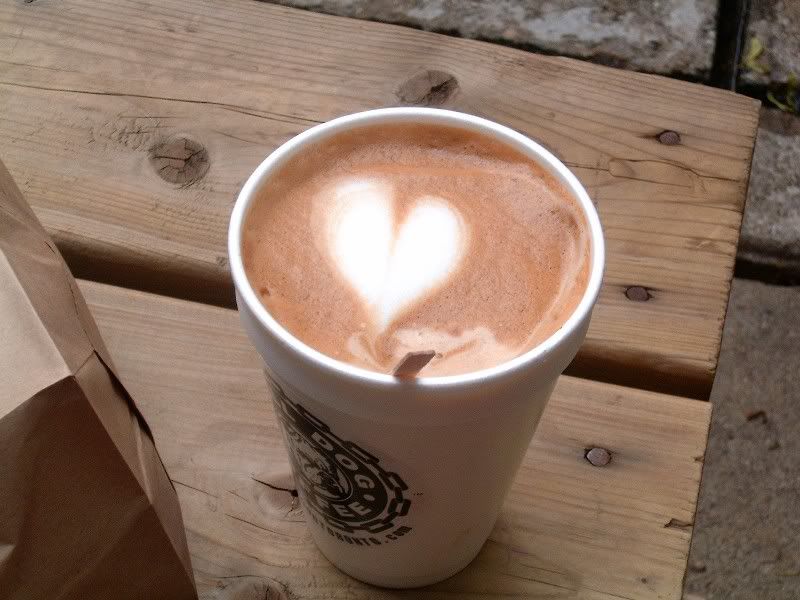 Kitton on the waterfront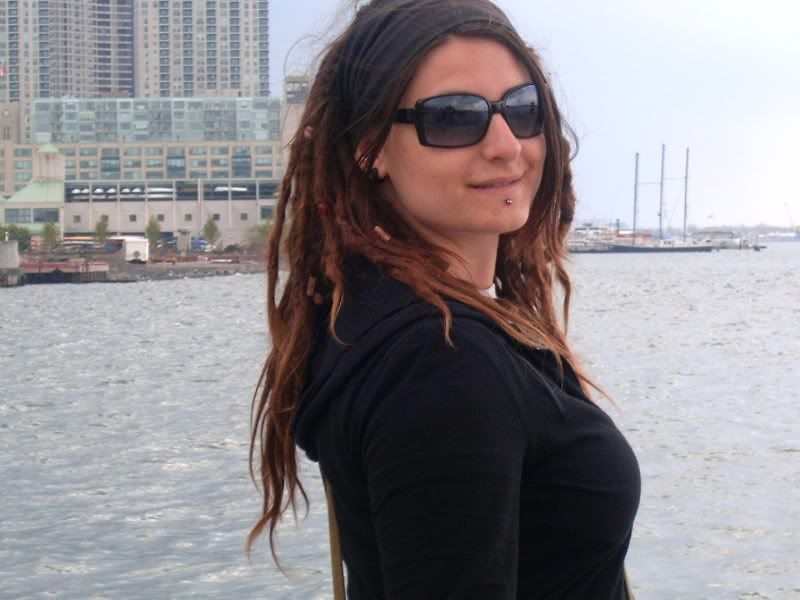 Me on the waterfront, looking west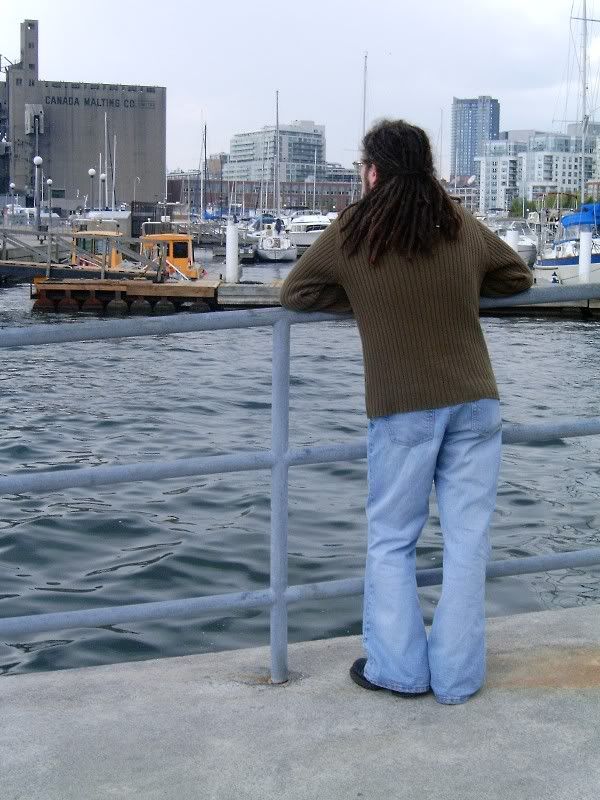 Kitton, by the tall ship Empire Sandy



Minutes after these were taken, the bottom fell out of the sky.