apparently my mom has never been in a picture... but she does exist... and she's REALLY nice, i swear! the rest of the family:

but anyways... here's me and my darling dad:



and this is matt (boyfriend), amaris (sister), ken (dad) and harmony (me). please excuse the silly headgear, it was christmas...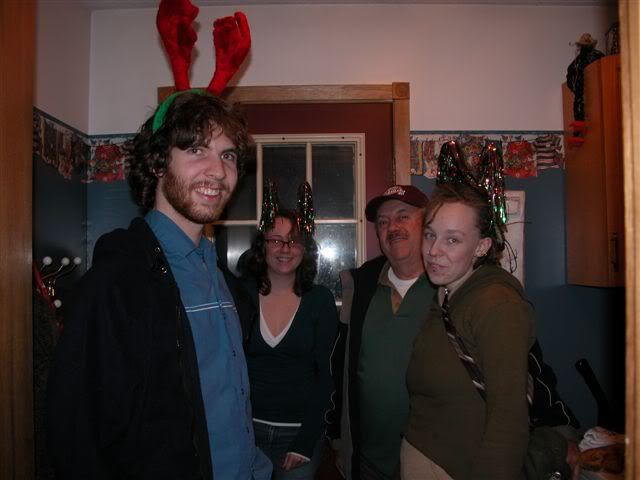 and these are two of my best friends, nicole and aaron. i have known aaron since i was born (so he counts as family) and nicole has a dread of two burried in all those braids (so it's on topic!)



yay!