I don't have dreads... but I wanted to post anyway. I took out my hairstick today (washed &brushed yesterday), and I noticed this when I looked in the mirror: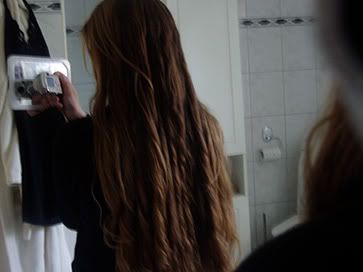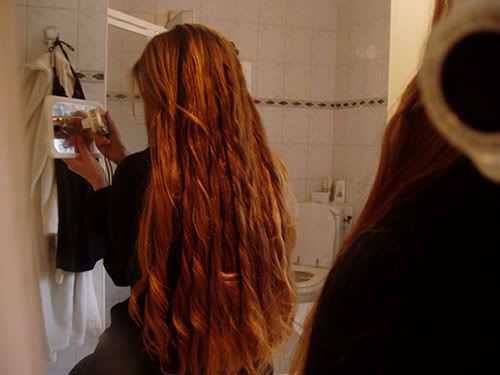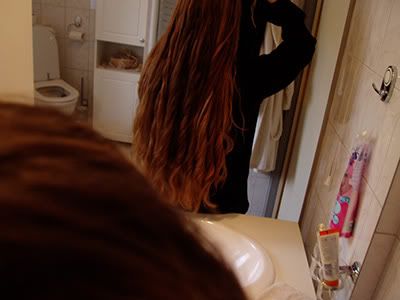 My hair is normally a bit wavy, but because of the lenght it gets straighter the longer I don't wash it. I thought it was funny how it's divided into strands, and it already knotted together for a bit (my hair does that within 10 minutes, before I finish brushing my hair the part I brushed first is knotted again). Just wanted to share, hope you all don't mind :)


A little more dready related, I made this dread a couple of months ago. It took me about 5 minutes, it was so thight that it took me A LOT OF PAIN and 30 minutes to get it out. I feel sorry for everyone who decided to take out the dreads, ouch.