These were taken a few days ago, they are just over 16 weeks old~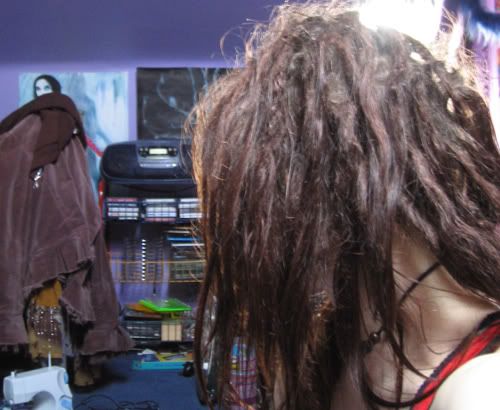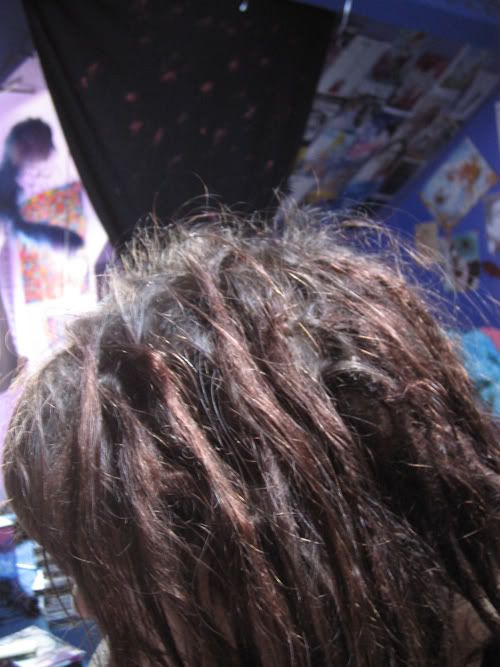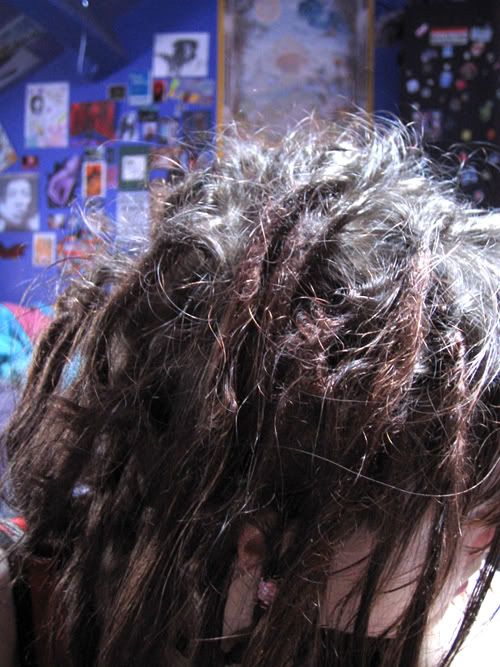 They look soo messy in the light.. but I think (hope) the loopyness just shows how much they are tightening.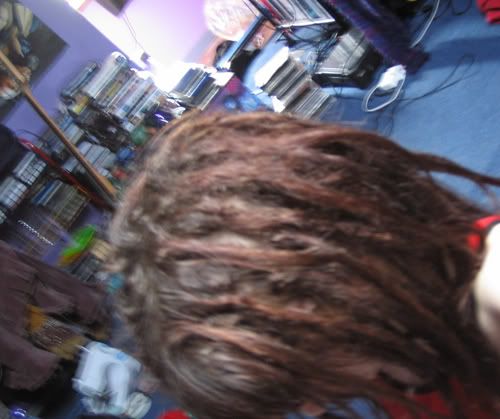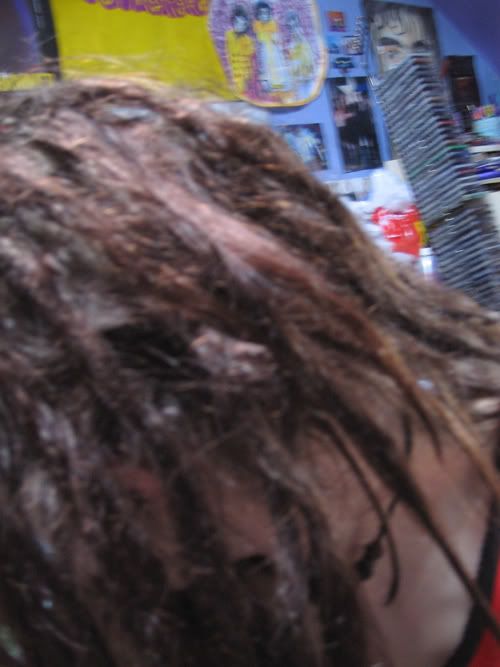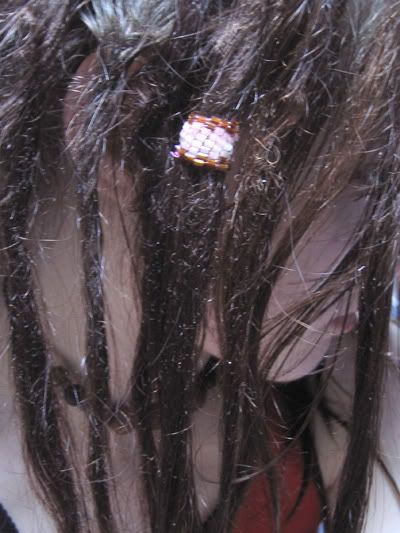 And this is my first dread sleeve I made with the peyote stitch. I also made a slightly longer one in blue.



I'm not sure if the ends are really knotting up that much. And it's annoying as the tops are quite knotted until like halfway down.. then they are totally straight and unknotty. Ahh well, I suppose I'm just being impatient.