I was brushing my hair for the last time when I said, "Am I sure I want to go through with this? My hair is kinda pretty long." Melissa responded, "You've been obsessed with dreads since I've known you. You're getting them."


I had the day off work to go to court, I had gotten a ticket for a small accident and I was hoping to get it reduced to something that wouldn't put points on my license. My severe anxiety about the whole event meant my dad was coming with me for support. Well, after waiting a half an hour for my turn, the cop that gave me the ticket requested that the court dismiss the ticket (he has a daughter, same age, same school and was nice as hell). She did. I got nothin'. What a perfect way to start the day.

Then after lunch with Dad to celebrate, and a trip to the fish store, I was back at home, on Deb's porch. We started sectioning.



My boy came over with beer and the weather report, a storm was coming



We were making progress



When it started to rain


The storm wasn't nearly as bad as was predicted, but it did give us a nice light show for a while.

And so, with plenty of breaks for beer, smokes, and dinner, it was done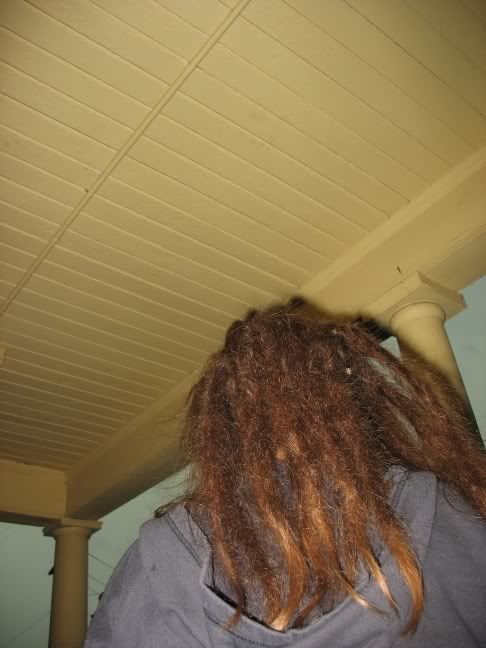 Here's the comb when we were finished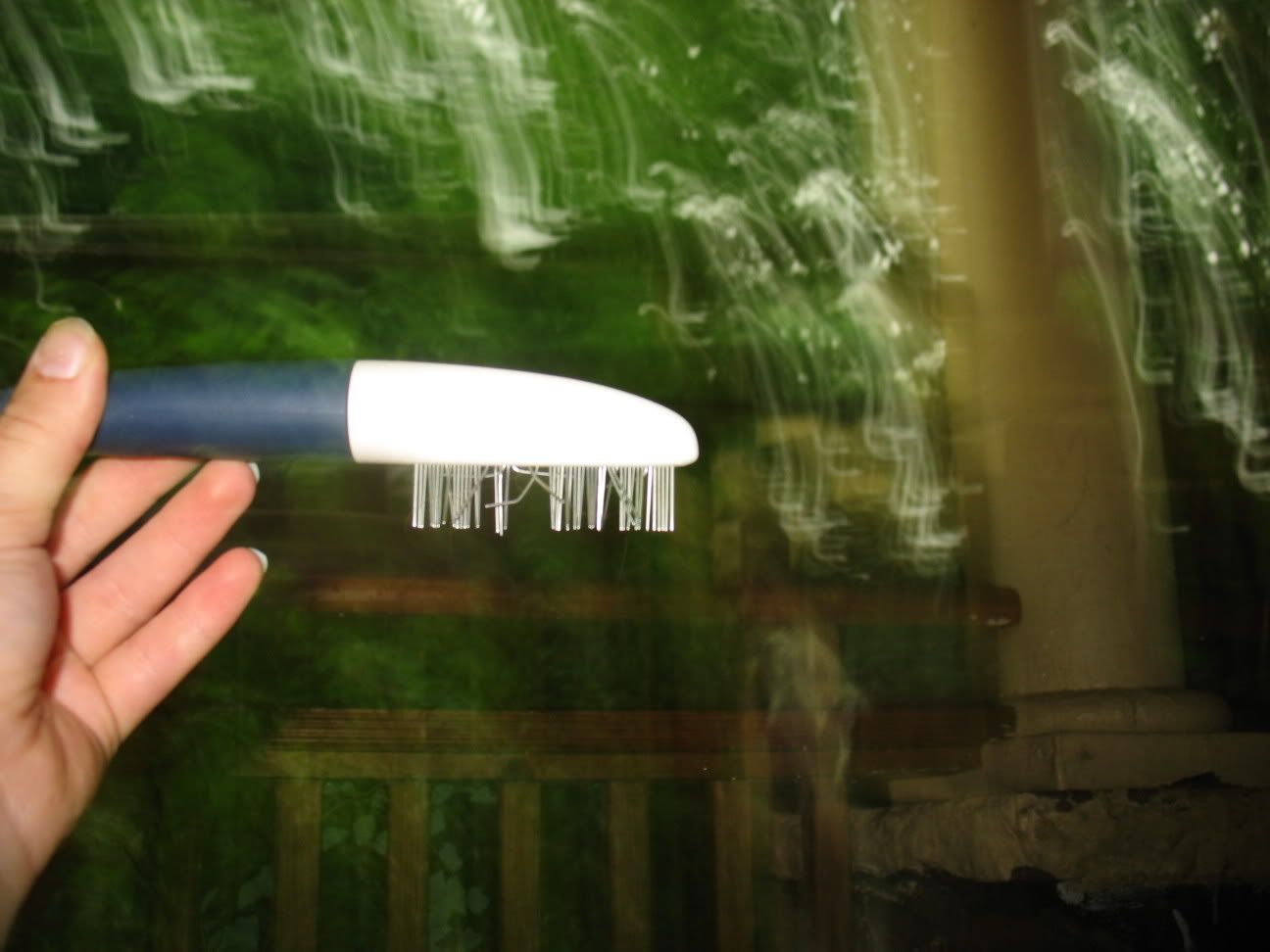 And here's me :D



No wax, rubber bands in the bottom, done by Melissa, on Deb's porch, with Emil there. I couldn't be happier. I love them. And no eyebrow comments please, I know they're caterpillars.

x-posted to my own journal.