hey. i bought a set of three headwraps on ebay (due to the great tutorial
filthy_habits wrote), but i only wanted the blue one on the right. so the other two are up for grabs. if anyone's interested, make an offer of cash or trade.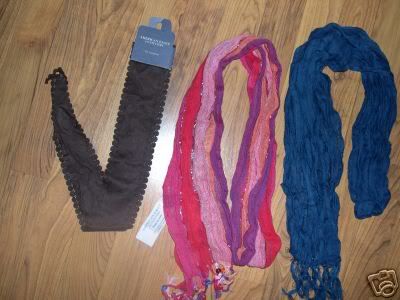 the brown one is folded in that pic, so it's twice as long, & the pink one has metallic threads sewn through it & little beads at the ends.


thanks.