Dreads turned one month old yesterday.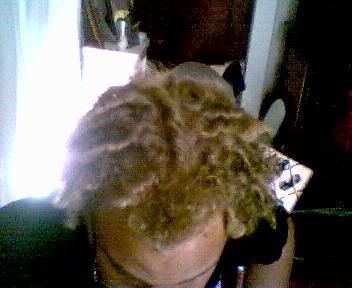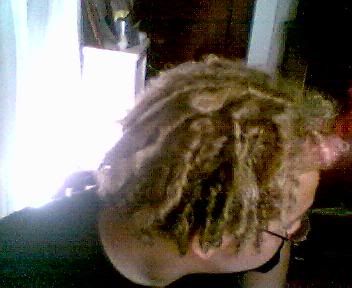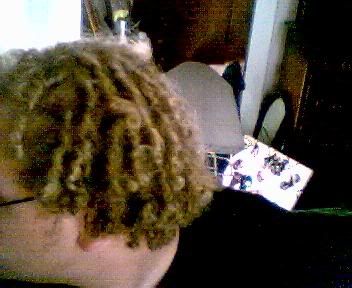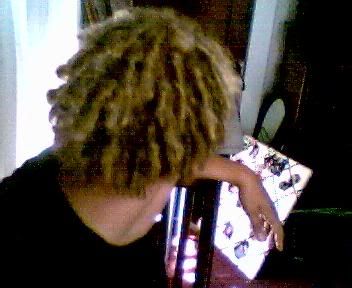 As you see in the first pic, the front area of my hair just doesn't want to dread. Everything else is fine, but just that random little patch of undreaded...er...twisted hair is just getting annoying. Any suggestions?
Also, I sleep lying on my back. Thus, the back of my head is directly on a pillow, and every morning, it feels like the dreads in the back unravel a bit.
Other then that, no complaints really. I actually feel bits and pieces of some dreads, mostly at the tips, lockin' up. Essentially, that's what it's all about.