So I needed a change.

My hair was freakin' long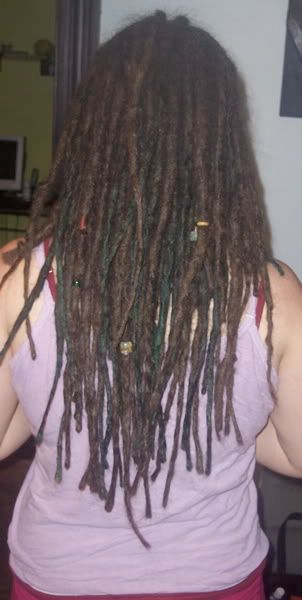 and getting to be a little bit obnoxious. I decided I wanted a trim.

I'd recently noticed that the 6 or so inches that they've grown and locked up in the almost-3 years since we initially backcombed them are a lot thicker than the backcombed bits. I like the thicker bits better. I tried to cut off most of the backcombed parts--made sense with some of the dreads on the front that could lose that much length, but it didn't happen with all of them. They were all such different lengths, I cut off between 1.5 and maybe 7 inches on various ones.

before: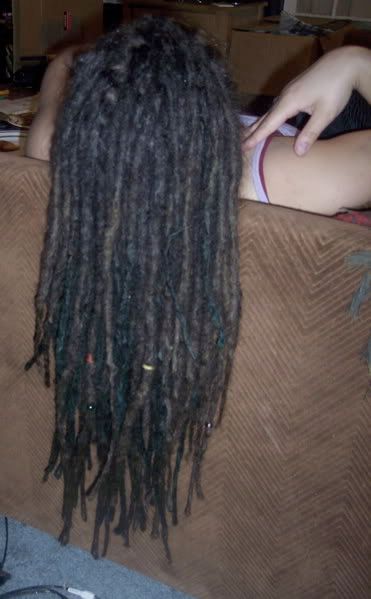 after: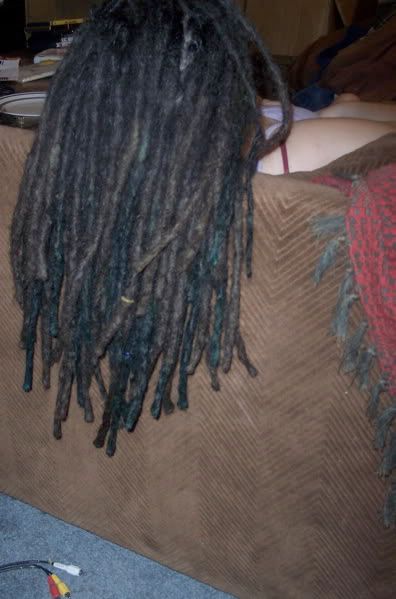 old ponytail: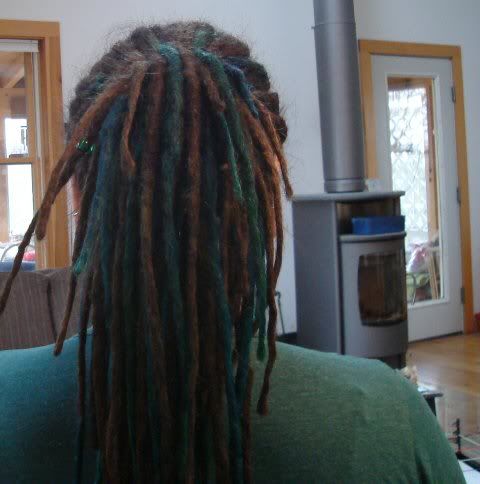 (yeahhh, it cuts off, but you get it. they were long.)

new ponytail: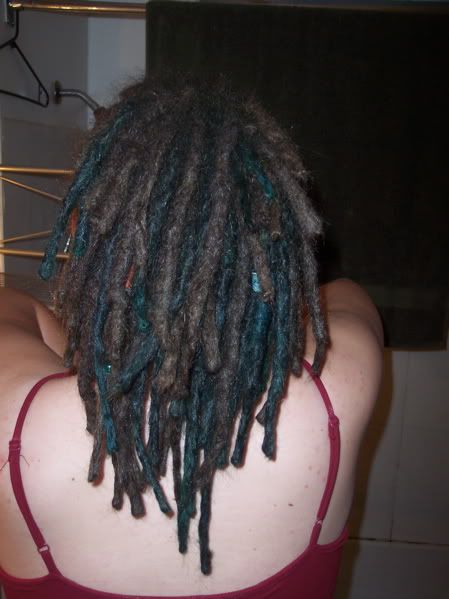 the aftermath: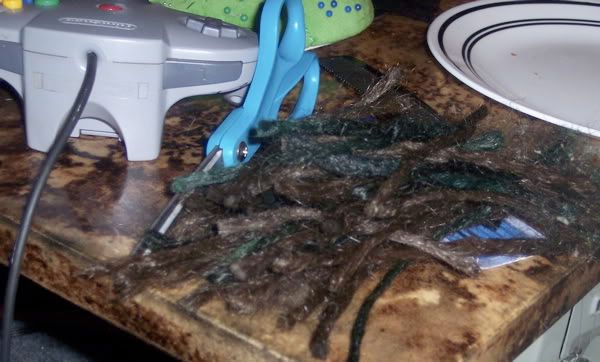 mm
It took 3 whole movies (4-5 hours of The Omen IV [horrible], The Winner Takes It All: the Abba Story [fucking awesome], and Love, Actually [shut up, it's good]) and caused a few blisters. I think I like it, it's just weird how different it feels.
I do plan to grow them to how long they were before I cut them.

Lots of people that see me every day can't even tell, but I think it's a huge difference. They seem thicker to me too. I like it.