man, I haven't updated here in what seems like forever! (really I think it's been about 2 months or so)

anyway, my dreads are just about 8 months old now, and I've been having quite the love affair with them recently. They've tightened immensely, and I love the color, despite my need to redo my roots pretty soon.

however, I am most amazed at how much shorter they have become since I started them.

so, here they are!

for those of you who don't know, my summer job has been doing merchandise shipping for the webcomic Questionable Content . Sometimes, I run out of stuff to do and my boss hasn't come to the office yet. These are from those times.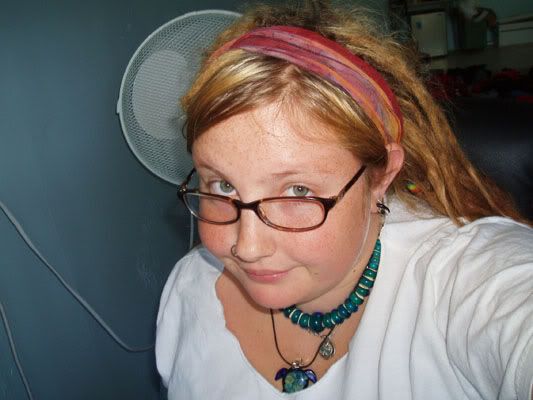 I liked my face, and I like this scarf. My mom made it! (she's a textile designer)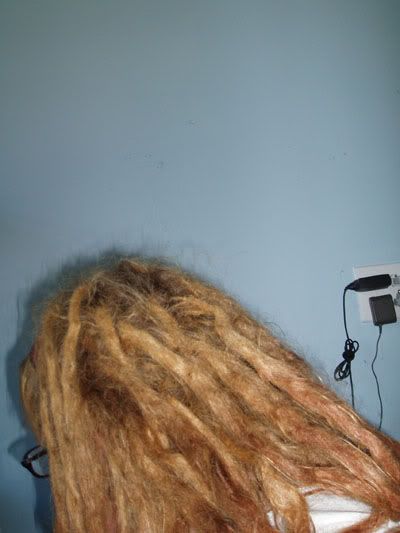 the back! super tight!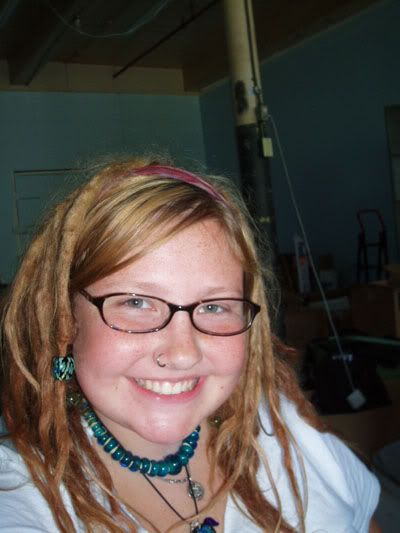 I've been told I need to smile more. I've lost some weight, and don't always have ridiculously bad double chin when I smile(just bad now!), so I'm more likely to take pictures of it now yay crooked smile!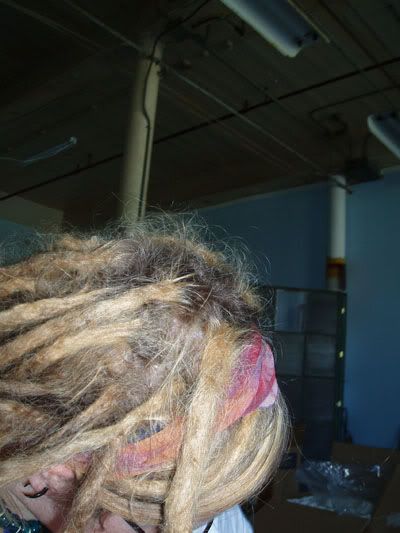 for some reason, I really love how my hair looks in this picture.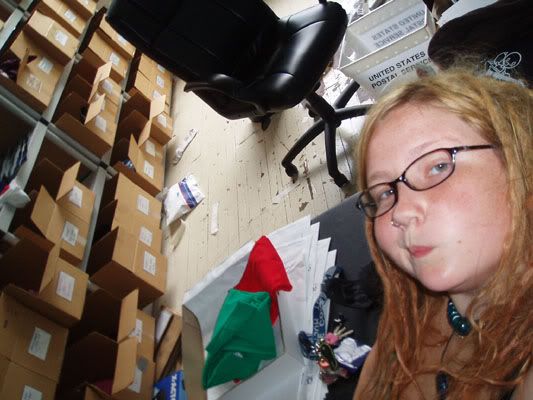 I've got some of the office in the background here. as you can see, we have a lot of boxes. full of tshirts. we have a LOT of tshirts. They're fun! go check them out, you might like them!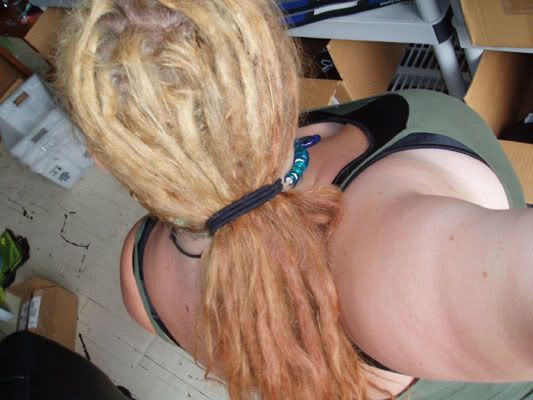 aaand this was a few weeks ago, probably about a month. I apologize for the exposed bra and terrible tan line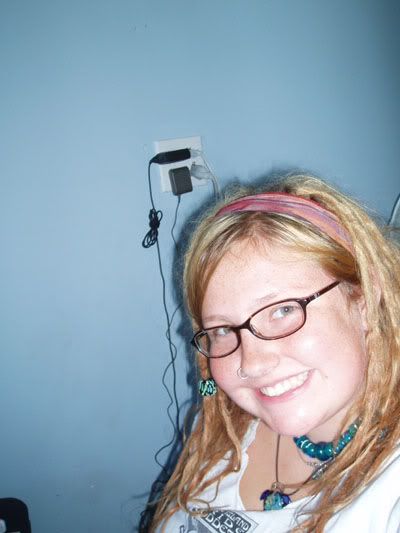 woah! she's smiling AGAIN? crazy!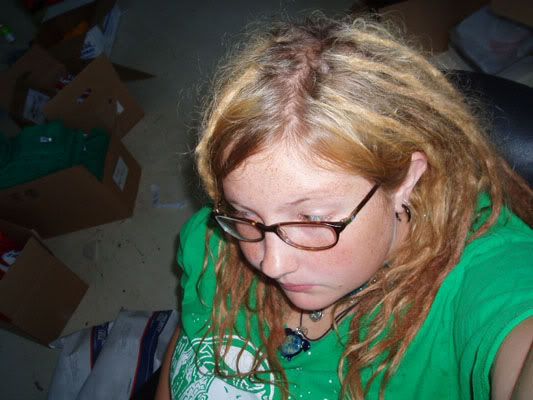 aaaand today! this is how my roots really are.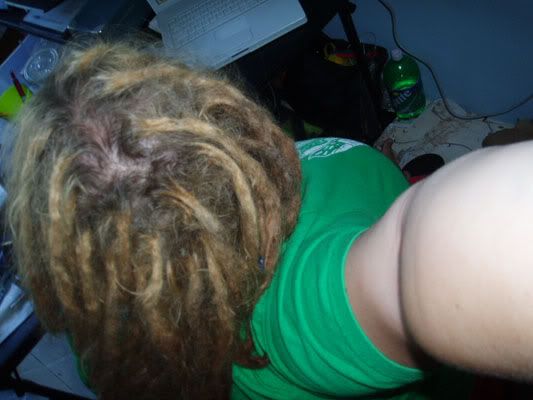 and just for good measure, a realistically colored shot of the back.

for reference, this is what they looked like 8 months agoish: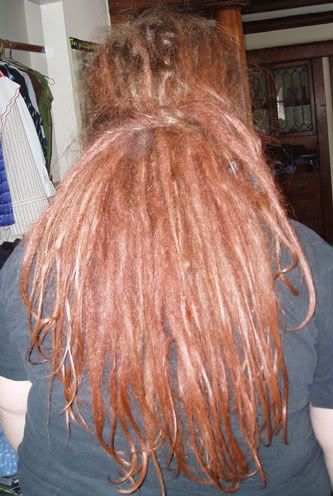 and a month old: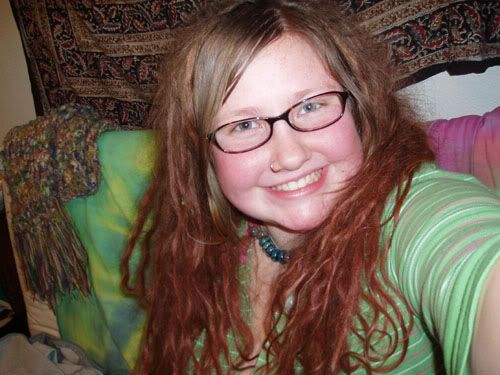 look how frickin long they were!!! geez!

now that I've taken up way too much of your time, I say good day to you, I'm off to ship off posters!