started 6th form today (read: non-compulsary education) and wore my hair up. my year tutor agreed that i could keep my dreads as long as they were worn up.

the only problem is: my scalp was seriously hurting after half a day. for those of you who have to keep your dreads hidden at work or school, what's an easier method of hiding dreads that doesn't pull quite so much? especially as tomorrow i will have to start going through full days of this. =/

the only styles in the memories are to show off dreads.

oh and for giggles. because i was so pleased the school wasn't going to force me to chop.





me about 3/4 weeks before dreads. i'm the one with the dark hair =) other lovely girl did my dreads for me.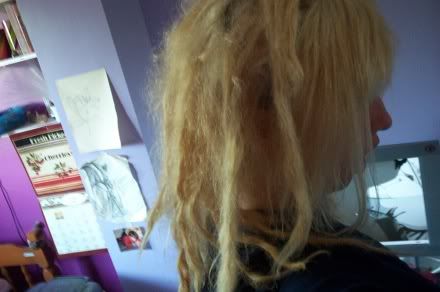 day 3! (no previous photos, oh dear) =)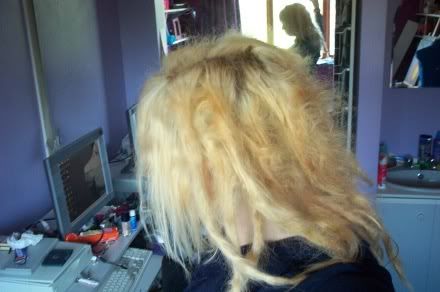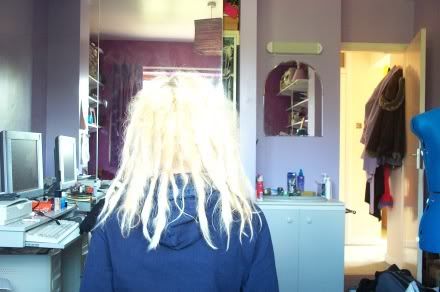 then i died it purple. (must be around 3 weeks or so)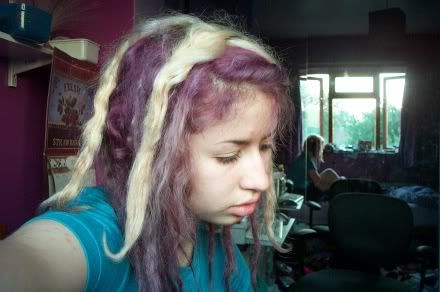 (hehe you can see me being emo in the mirror behind me)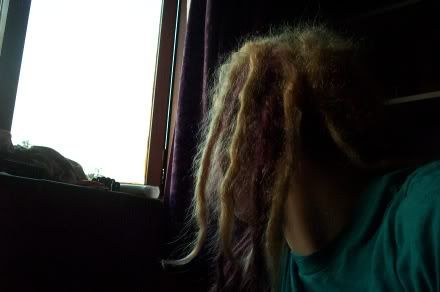 then snip for the fringe (american read:bangs)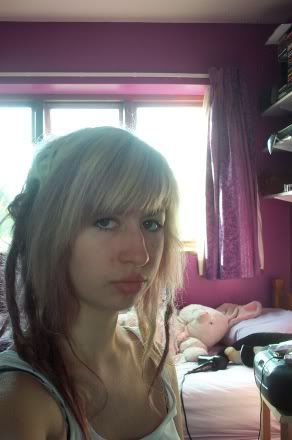 then at 1 and a half months, went red and blue.



unfortunately there's a large gap here where i went to france and dont yet have photos. =(

2 months. faded and shrank a whole lot.


yeah i crack myself up.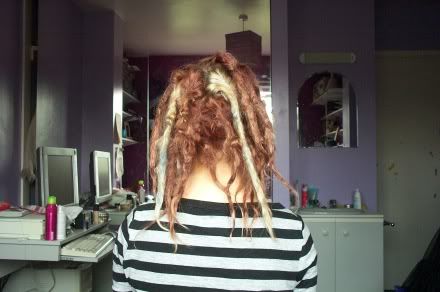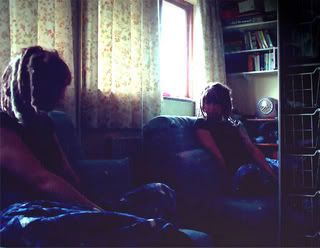 and now here i am. pleased beyond beleif that i can keep my darling dreadies. yet with a sore scalp.

but i guess they're worth it. =)

(and my hair has to be dyed again because aparently it's too pink for my teachers)