I realize this isn't totally related, but you can sort of see my dreads....and this is my first tattoo and I'm really excited and I want to share it.

I'm sorry it's a bit unrelated, I hope you can indulge me.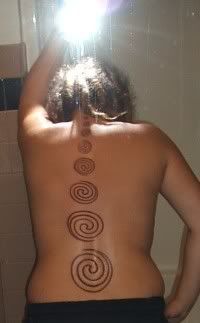 4 hours of work, 7 hours in the shop, finished around 10:45 pm last night.

A few process pictures are posted in my lj, if you're interested.