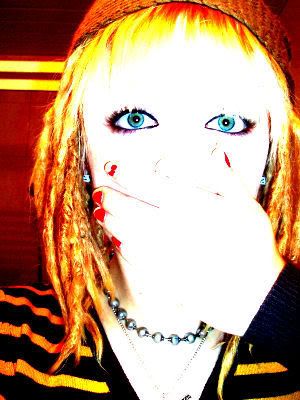 Yeah almost 2 years!

I've got them as a present 2 years ago for my birthday.
I'm still very happy although a few weeks ago I had a I-hate-my-dreads day. I was at a hairdresser to let my hair cut (not my dreads) and because I had to wait I looked into a magazine full of beautiful girls with beautiful hair. And I was sooo jealous! Sometimes I really think of cutting them off, but I can't. Dreadlocks are the best thing that are ever happen to me.


How old are your dreads?
Do you hate them sometimes?