I just had a super caffinated smoothie, and got bored so I figured I'd post some pictures now that my superpoofness has calmed down a bit. I had my worries about them, but I'm so madly in love with my dreads at this point its a little insane.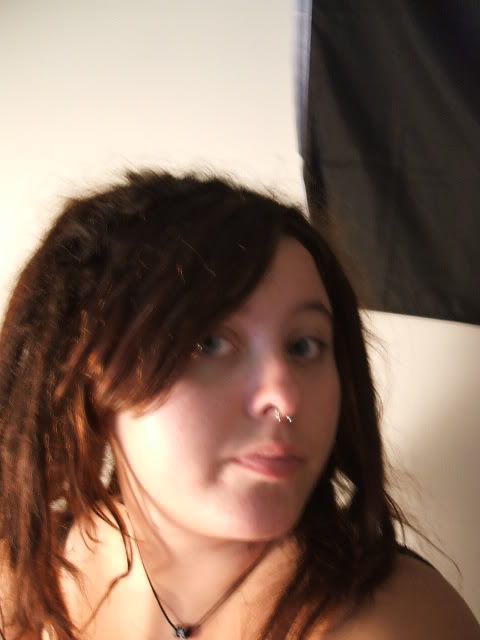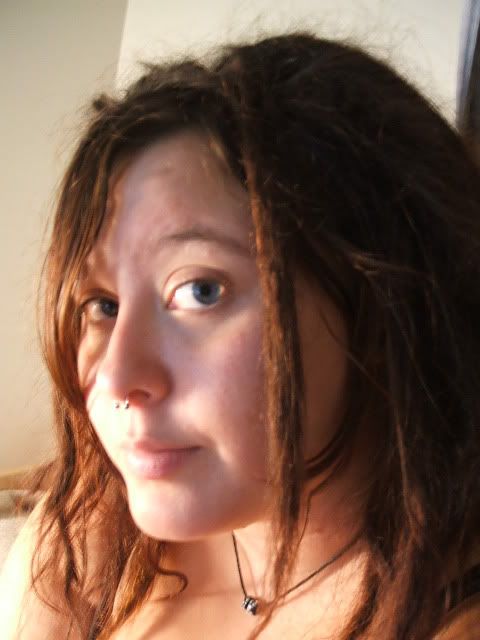 my roommate is cutting her hair with nail clippers...this is amusing. We are the crazy hair room, as her hair is flourescent orange and red.

Ok, babbling stopping.