right, i know that i just posted a few days ago, but it's my birthday in just under two hours, and i'm very excited.

i decided to give myself new hair to celebrate the big 22, so i dug out my stores of roving from my fakehair years. found some beautiful colourways.

i now have the equivalent of three times as many dreads as i had 2 hours ago :)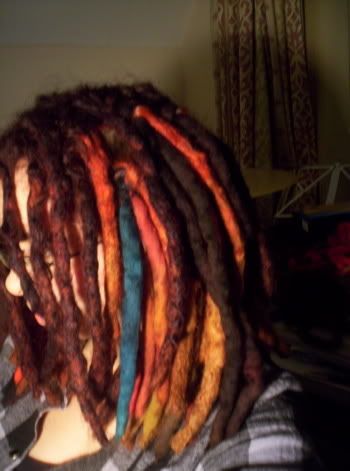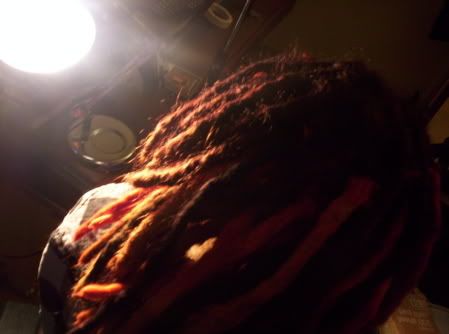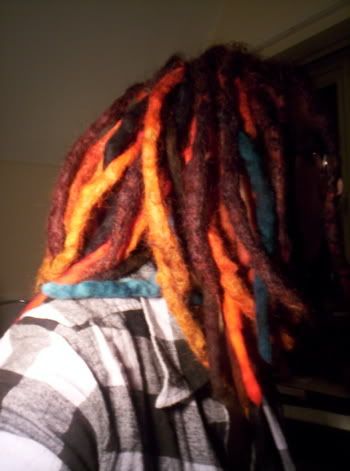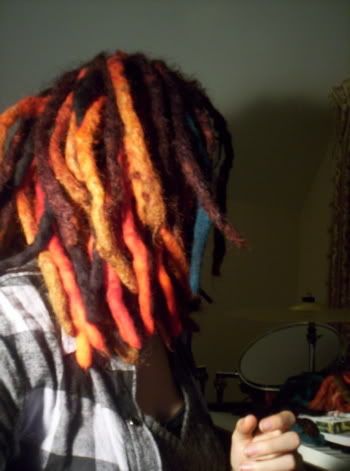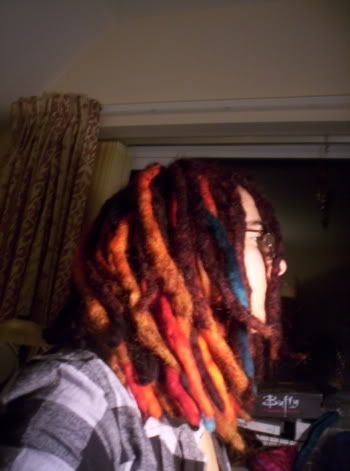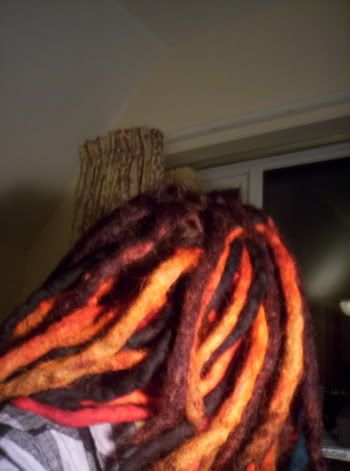 and a couple of rare face shots...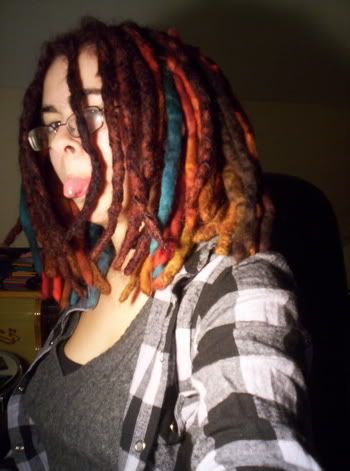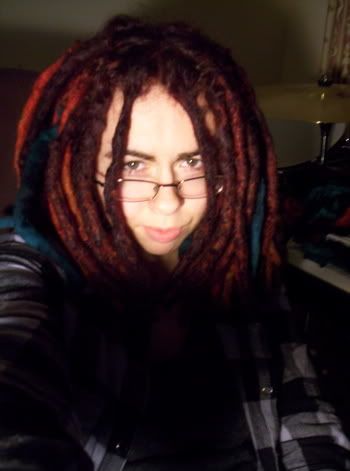 snuggly warm now.

colours aren't quite accurate. I'll most probably have more tomorrow, in daylight. wheeeeee!