i was getting a little bored of just lose dreads all over and aside from a headband, i hadn't ventured into any actual hairstyles with my newbie dreads (not even 2 months old yet).
so one morning i tried to french braid them into pigtails. mind you, i've never done a french braid in my life- i dug how they turned out...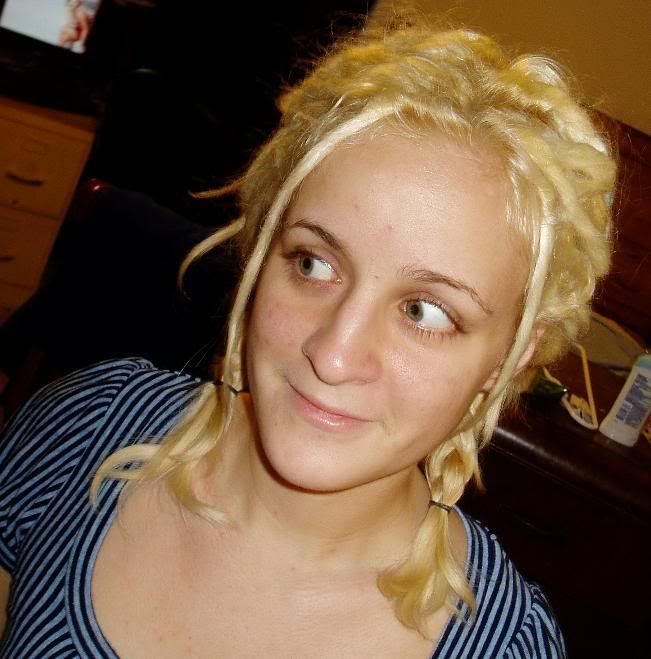 from the side, i relized they look rather silly from the side and back...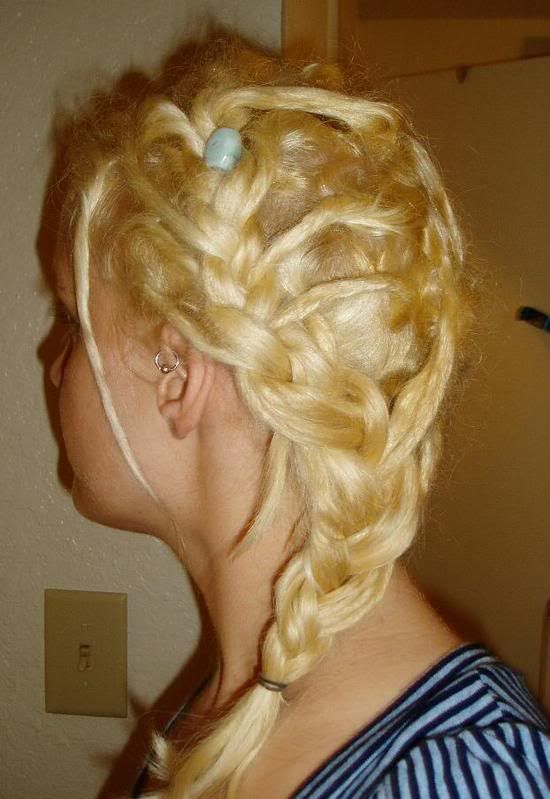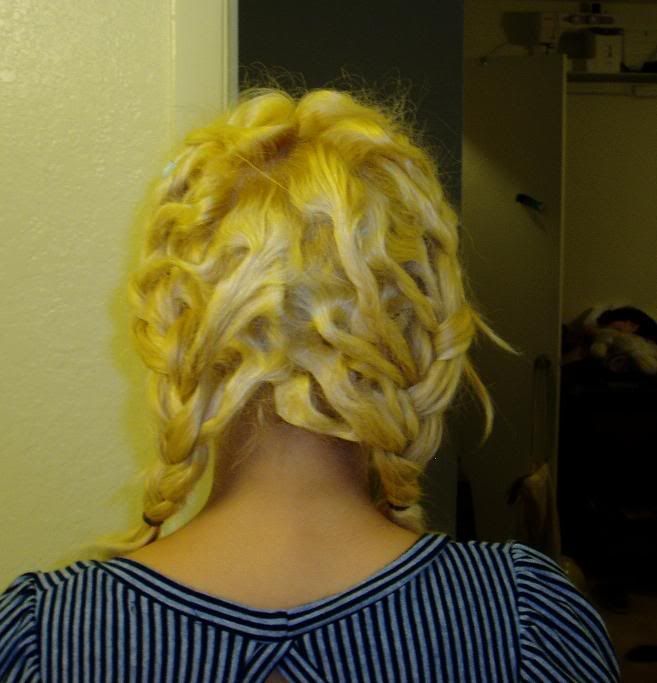 later all,
*tree*