lo
!

hi dreadie people!
I'd like to start by saying that I think dreadlocks are just about the coolest and most beautiful hairstyle I can think of. I used to have a set. I cut them off a little less than a year ago. But I want them again. Except this time I want partial dreads. Maybe 5 or 6 or somethin. I've become fascinated with the concept. I was wondering if anyone on here knows about a lj community for peoples with partial dreadlocks? Or if anyone just has any pics of themselves without their entire head dreaded? That would be amazing if you could post them.

and since text only posts are lame...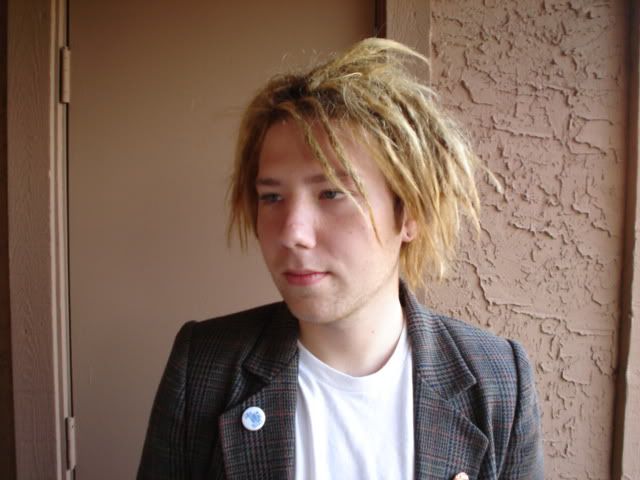 this was last december when my knots were about 4 months...?

anywho thanks!