i used to post here as
babyrocket but one day cut my hair and while doing that that ripped out all the cute baby dreads that were in it. after a year and a half, i'm back in the game! a couple weeks ago i noticed a knotty clump on the back of my head when i woke up from a bad, tossing-and-turning-filled nights' sleep. i let it go and it's since split up into three cute, moderately tight dreads, while the rest of my hair is sectioning itself off. i'm pretty happy! i thought i'd tell you guys about it since most of my friendslist would just be like "uh, yeah, your hair's knotty. good for you."

i'm going natural, same as last time, and it's working better already with my hair length. so if you're interested,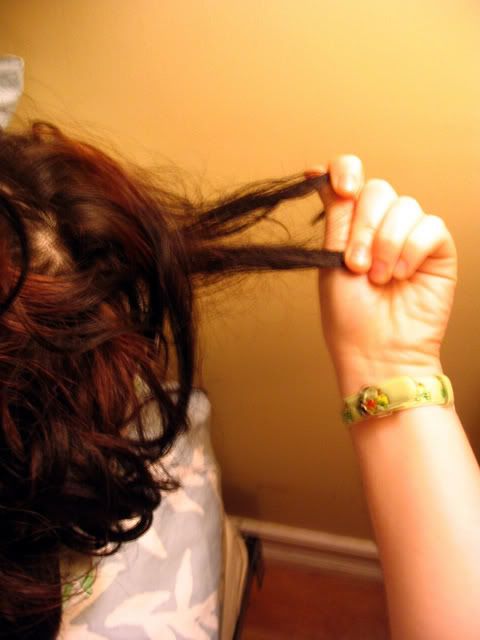 two of the three baby dreads. the top one's even eating up other undreaded hair already! (in this picture you can also see my bald spot. i was born like that. sweet.)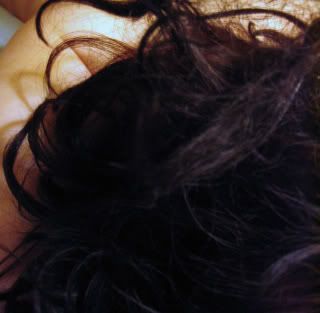 a close up of the dready part of the back of my head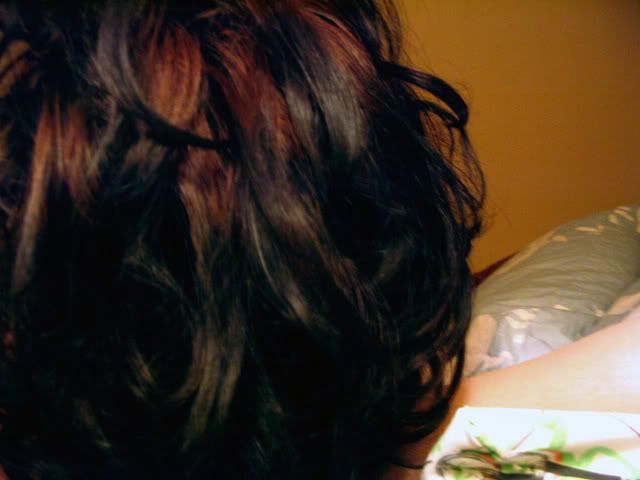 the rest of my hair sectioning itself off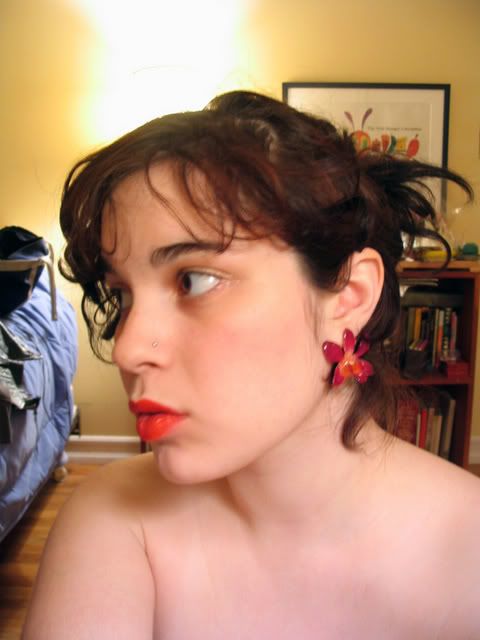 the big picture. see the dread-like curls coming out of my ponytail? and my sweet new earrings? yeah. i'm in a good place now.