I visited my friends in Martha's Vineyard this week and I got some pictures of my friend Nina's dreads (some of you may know her, if you dont: www.myspace.com/ninaviolet). Theyre 4 years old and theyre the reason I wanted dreads to begin with. Sadly she says she might cut them off this summer because she'll be touring with Willy Mason in a van and it will be hot and a little more of an added pain in the butt to have them. Even so I hope she keeps them because I cant imagine her without them.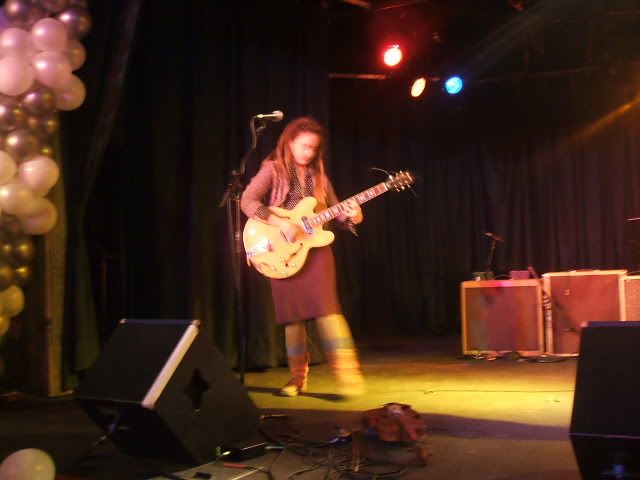 from her new years eve show


candid in the dressing room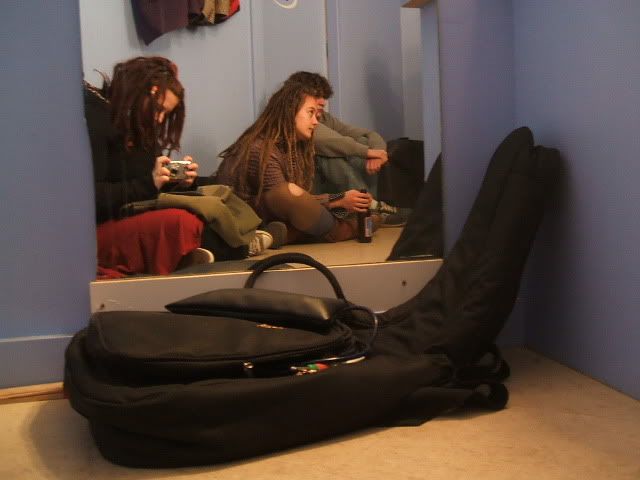 thats me on the left


hope everyone had a happy new year and best wishes for 2007!