so, a couple weeks ago some guy here made reference to me in his post to gudu, which of course incited flirting. he came over that week for maintenance on his 2.5 year old dreads... & it seems i haven't put him down since.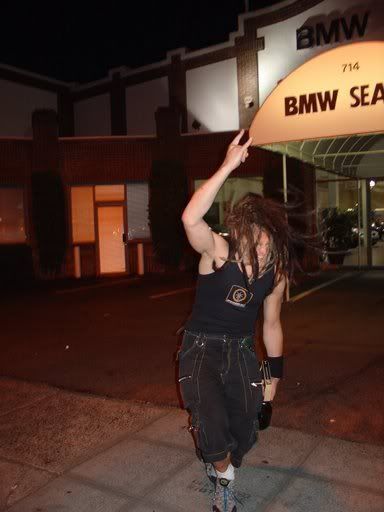 this is joe, rocking out on a small square of pavement which reads "designated riot zone". he's mine. keep your hands offa my shit.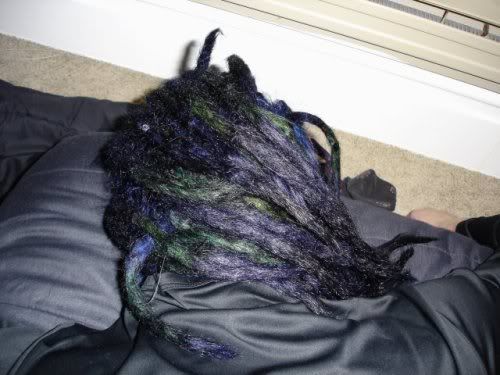 the dye job i did on him is still too dark because he hasn't had a spare hour to do a second thorough rinsing, but it's going to look very blue-green-submarine-depths in a few weeks. (he's also been leaving blue dye all over my apartment, so that's lovely. *throatpunch*) there are more pics of the dread work i did on him on my hair page for those interested. (direct link here).


now. behind the cut are some photos which aren't naughty enough for
naughty_knotty, but you should probably all quick sign up for access there before i get frisky with the camera again.



right, i'm not quite sure how this happened to his back: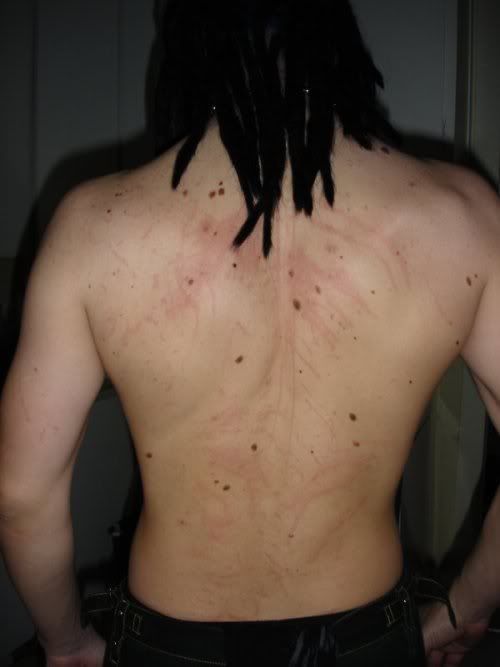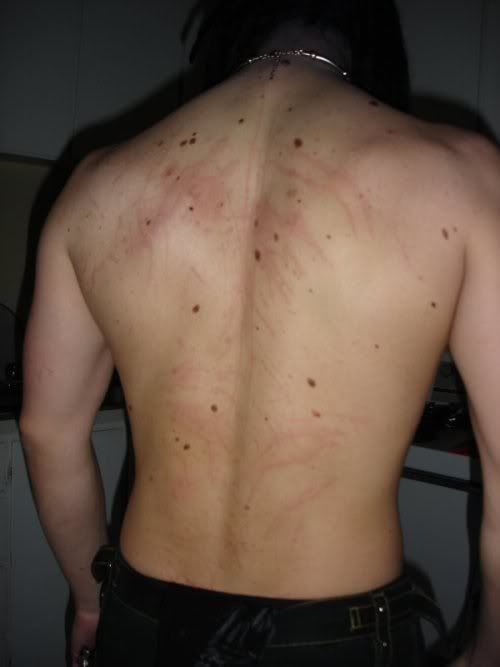 or this to his neck:


or this to his forearm:


(to hand out a bit of perspective, those last two photos were taken about fourteen hours after i tried to consume him. rawr.)


it would seem i don't take very good care of my toys boys, but i must assure you - the exact opposite is true. just ask him.


seriously, though. we're very fucking happy.



enjoy. i'll post something new on my dreads soon enough. (recent pics: 1 2 3)