I haven't posted to LJ in a while, so after browsing through all of your lovely dreadie pics I decided Ill post some new ones myself.. especially since I got yummy new dread goodies for christmas.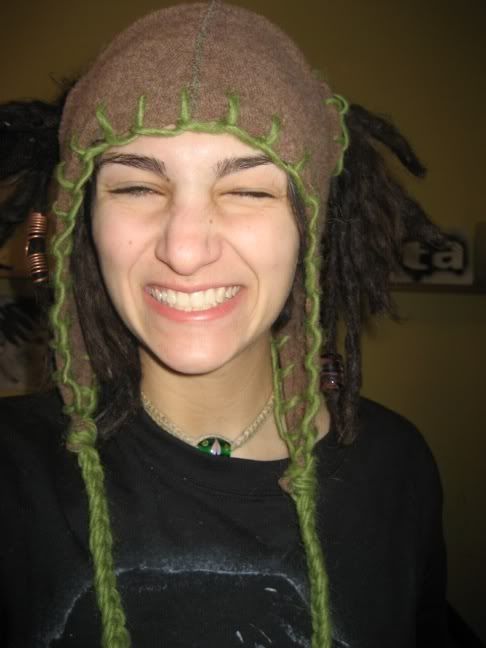 new hat, dreads stick out the top. pretty gangster is you ask me.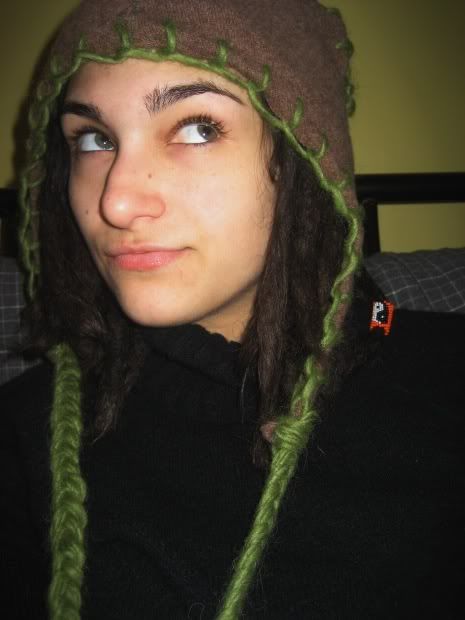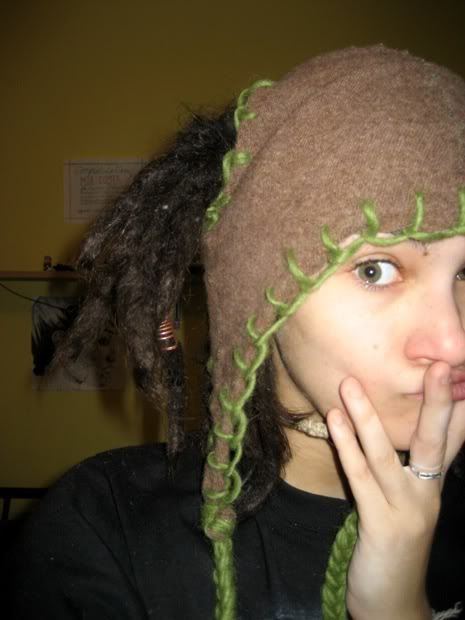 sorry, I just like it a lot.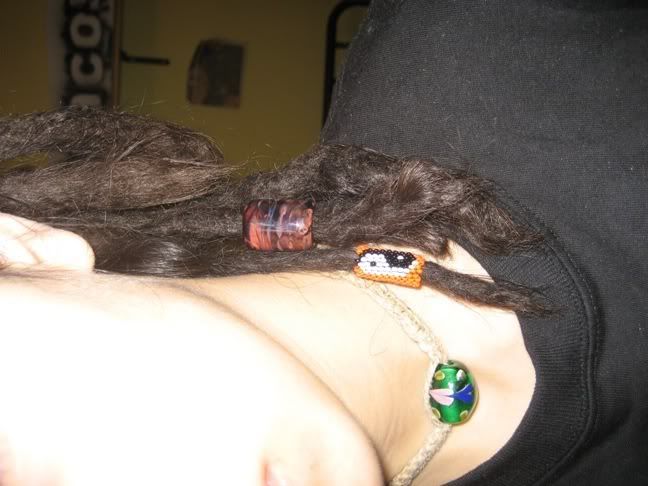 new bead and yin yang stich (don't feel like rotating these sorry)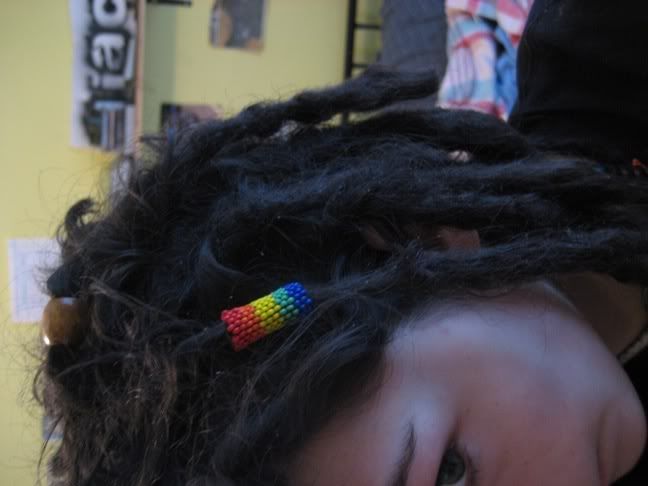 rainbow stich that I already lost :( :( :(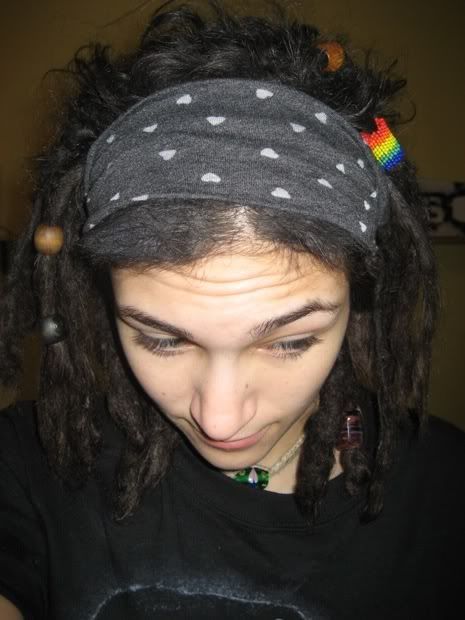 headband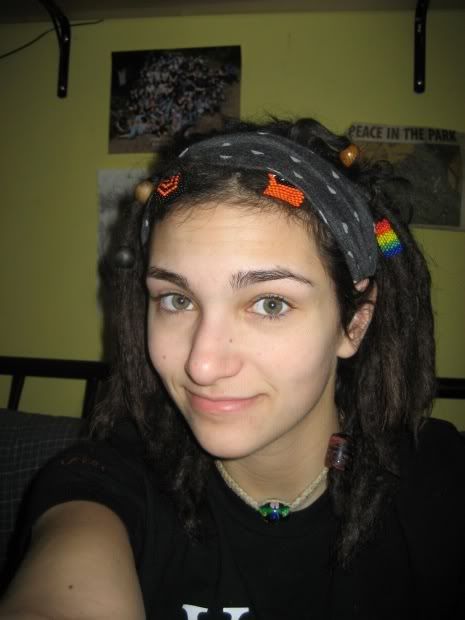 The very top of my two very front dreads sort of unraveled and it's been bothering me for months, so what I did was make them into their very own dreads themselves, thus creating dread bangs. I don't like them, they aren't locking well because its such little hair, but its better than what was before I guess.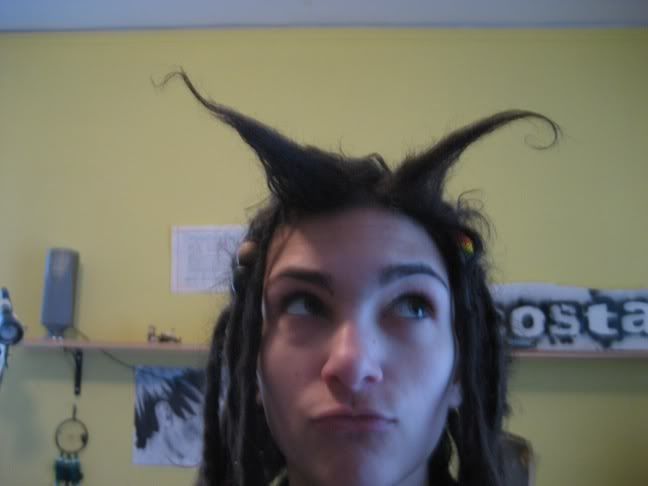 new dread bangs.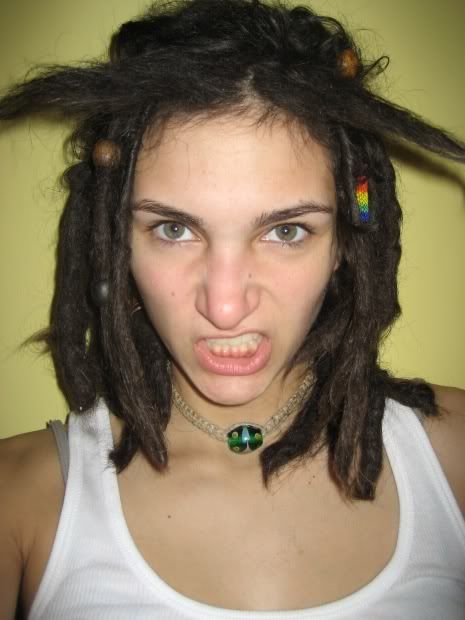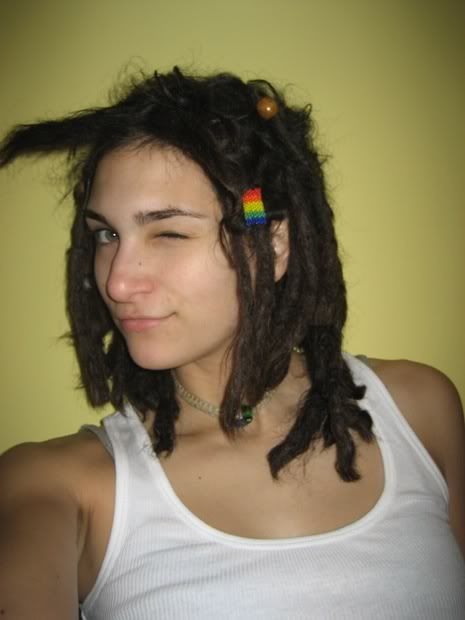 k so thats it.

Oh, but I think you guys would appreciate this. For 'senior week' in my school, there is celebrity day. I went as Captain Jack Sparrow in the second movie with all of the makeup and paint on his face.
Pretty snazzy.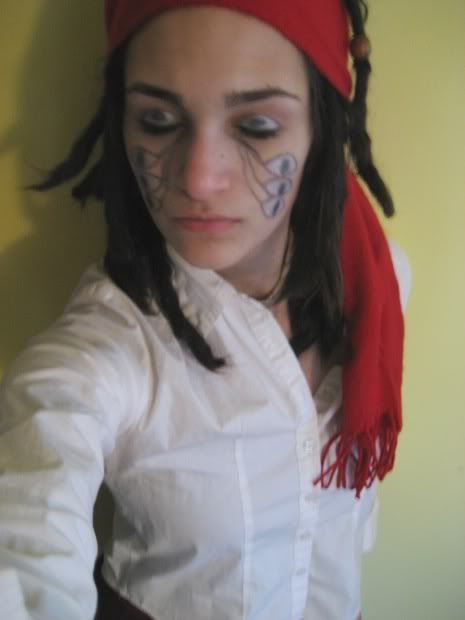 Savvy?



I think I'm going to dye them soon. Any suggestions??