it's been aaaages since i last posted... and i've missed a couple of dread-versaries and such..

but i went to a 1970's themed party (hence the strange attire) and someone there was equipped with a camera.

the hair's now 3 years and 2 months.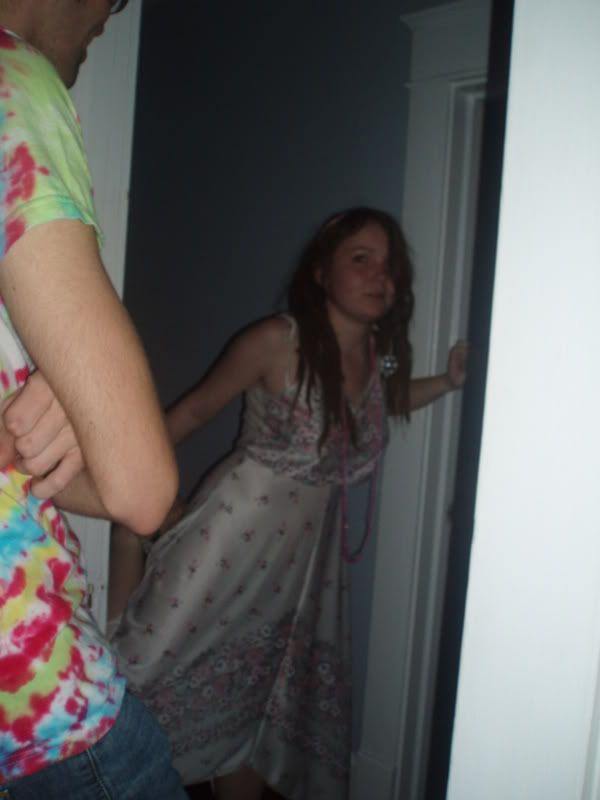 my lovely polyester dress, and a disco ball tied in my hair.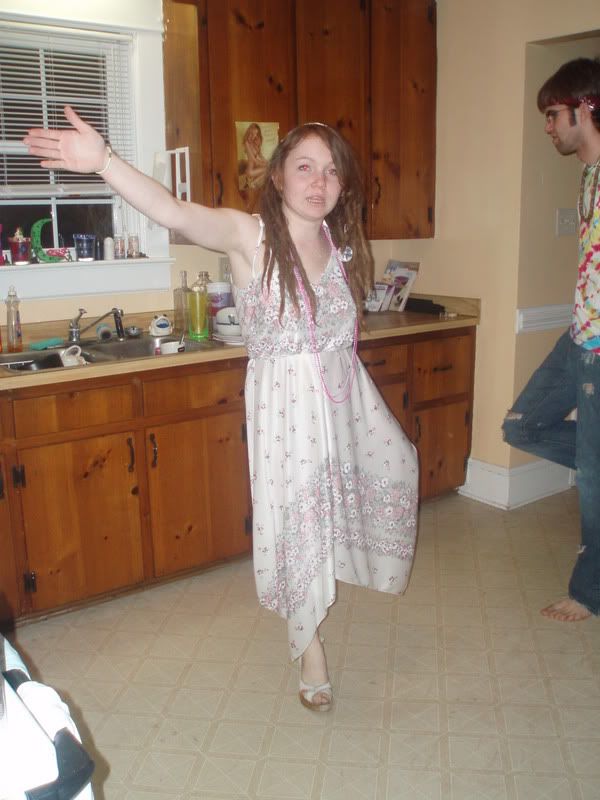 we had a hop-on-one leg contest.


(check out the pork chops i painted on my friend rob's face.)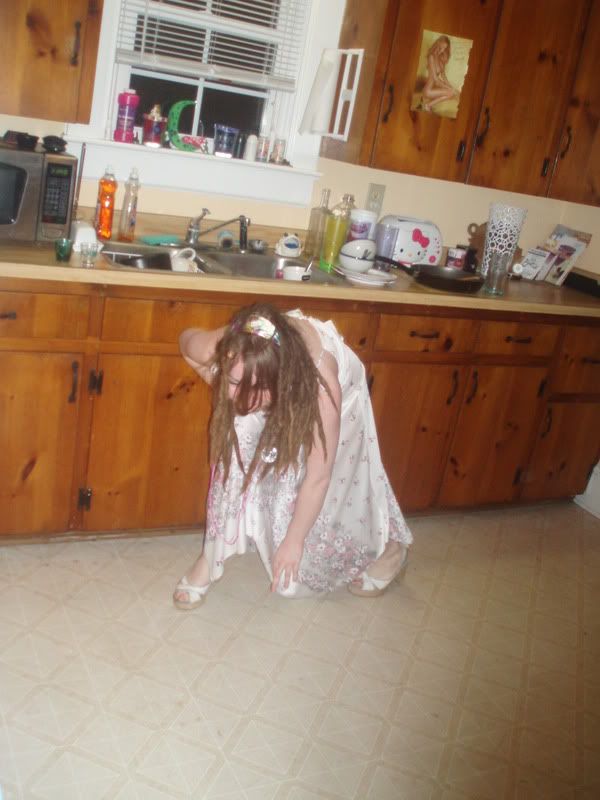 i won.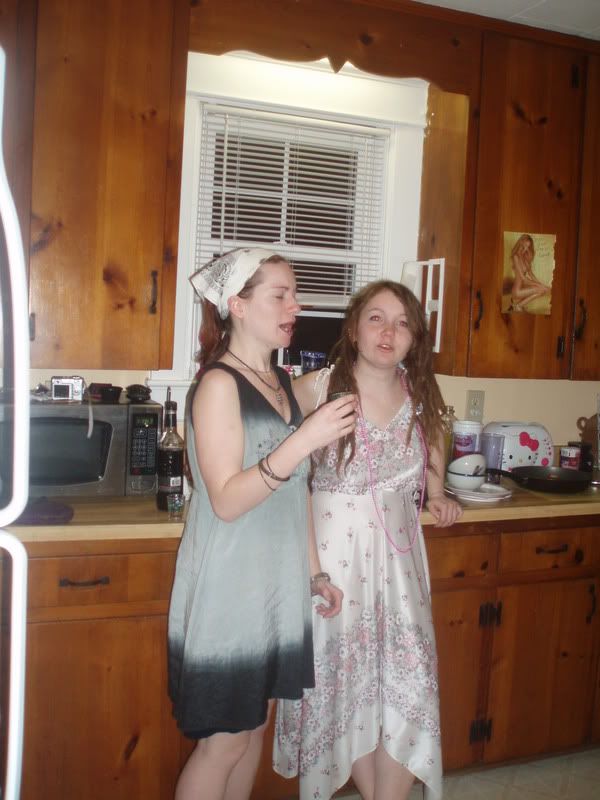 i started eating pop tarts that weren't mine... and then resealed them in duct tape and put them back in the box. i'm a clever one.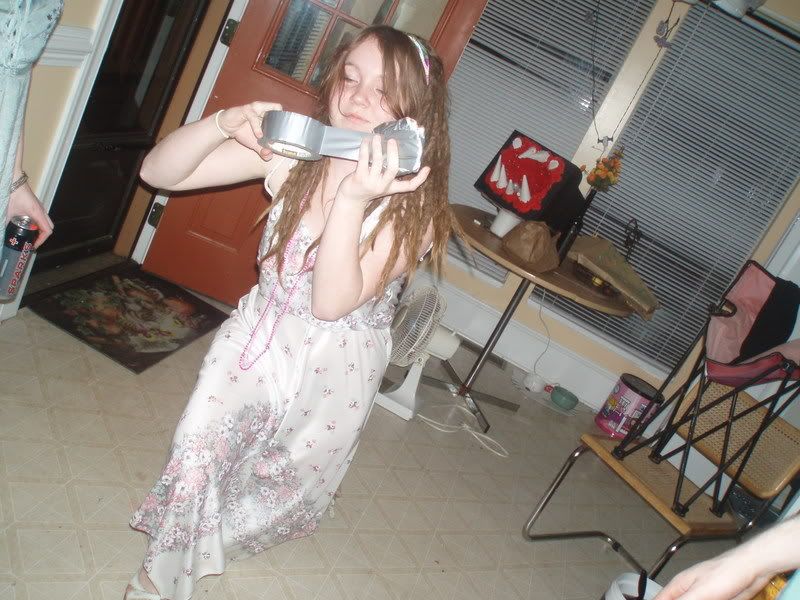 they'll neeeever know..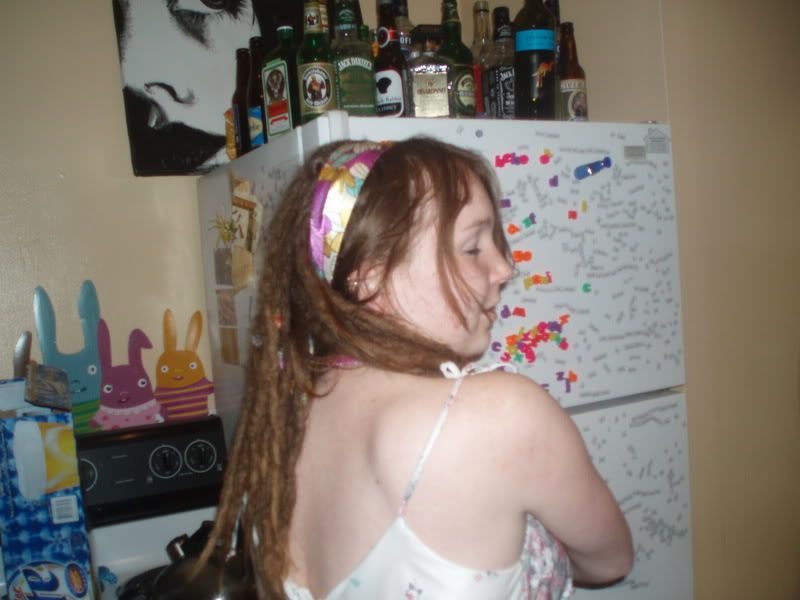 i even put them away. only in the freezer.


.. there may have also been some alcohol consumption taking place that night.


dancing?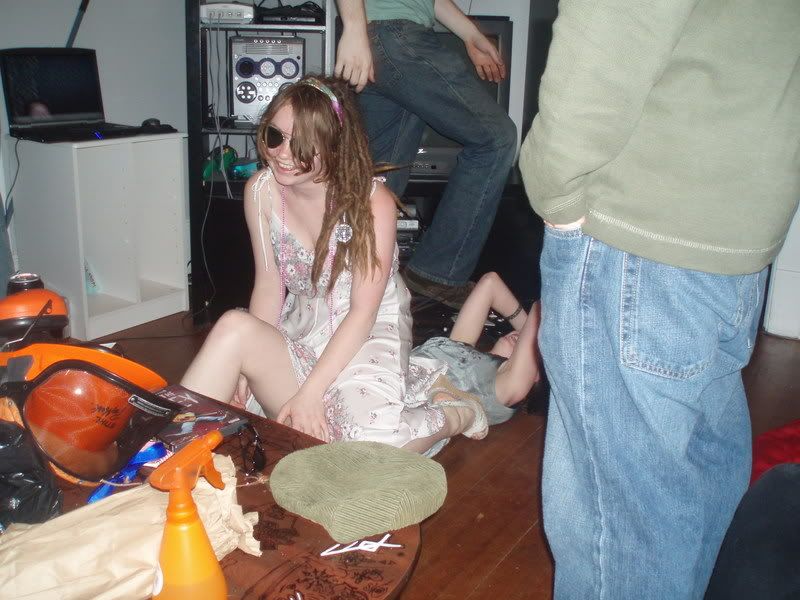 i ride my friends with diligence... and aviators.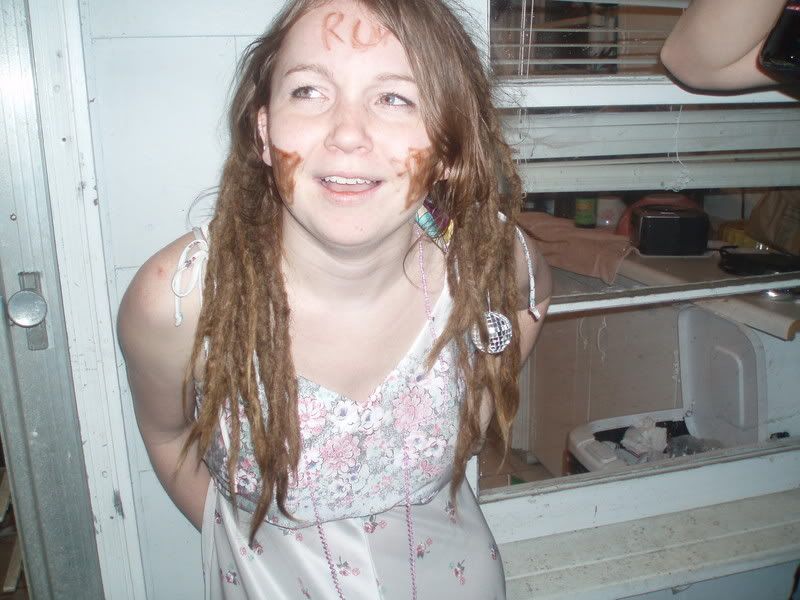 and i was later returned the favor of having pork chops drawn on my face too, complete with rob's signature across my forehead.


and that's it. i'm due for some maintenance soon (see frizz) but i don't care for them so much aside from that. i can say, that i am glad i didn't decide to cut them by vote of this community a few months back.. so thanks guys :) i lurv this place!