So, after after roughly six hours last night(including smoke breaks)I dreaded a lovely lady's hair.
Meet Kat: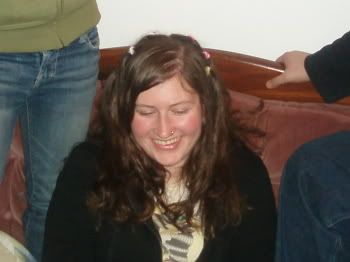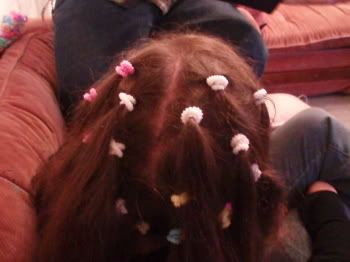 the back of her head all sectioned off.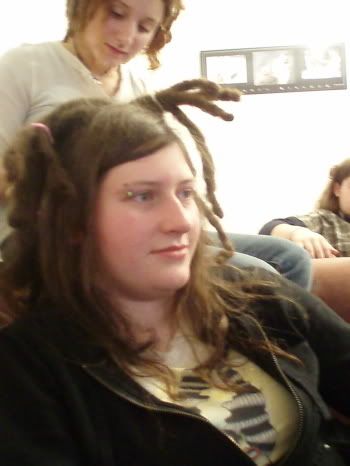 i liked the way her dreads were coming along in this picture.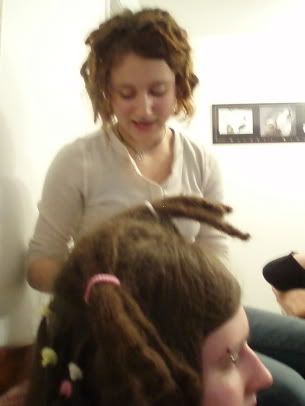 and in this picture i like my hair.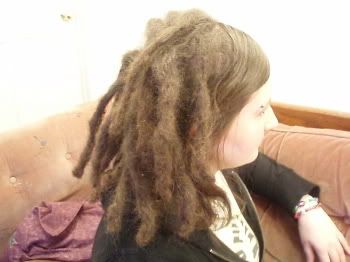 all finished. this is before i rubbed some aloe gel on my palm and gently rubbed her new babies.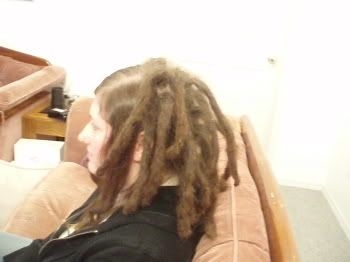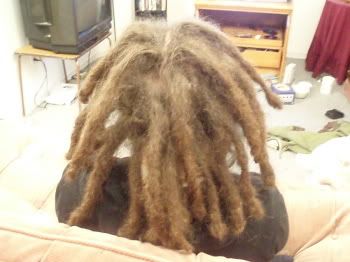 et apres. she has twenty four. phew.