I live in the number one snowiest city in the continental US. Its about time we got some freaking snow. Im dying to go snowboarding. My heart is a little bit broken.

My dog and I went out and played in the snow. Youll have to forgive my complusive overuse of my digital camera. Its onset from my darkroom withdrawl.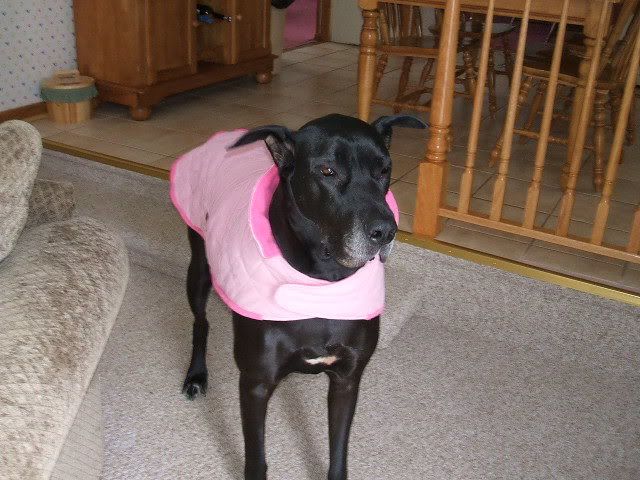 My dog, 130 pounds, scared of her shadow, rocking the hot pink coat.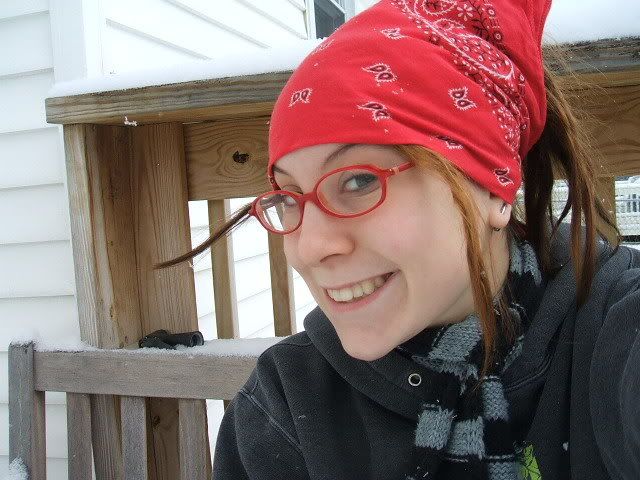 one of my dreadies is sticking out al stupid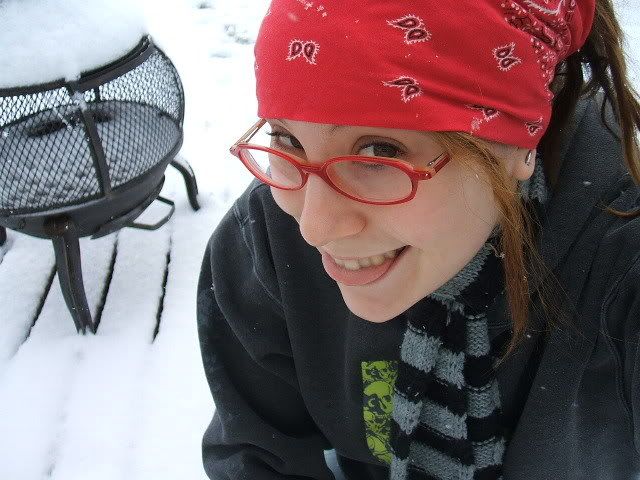 snow makes me giddy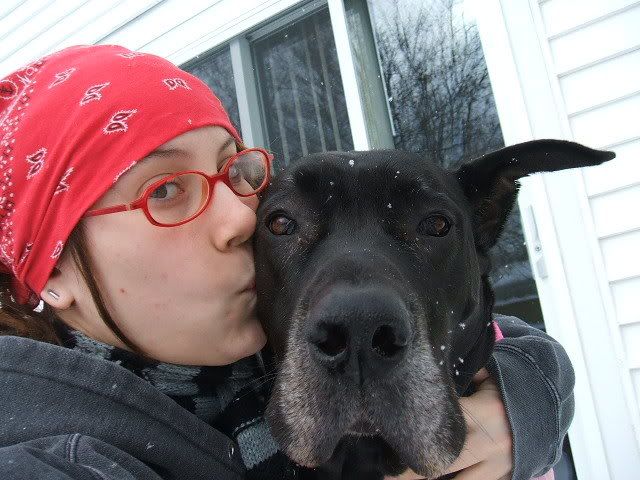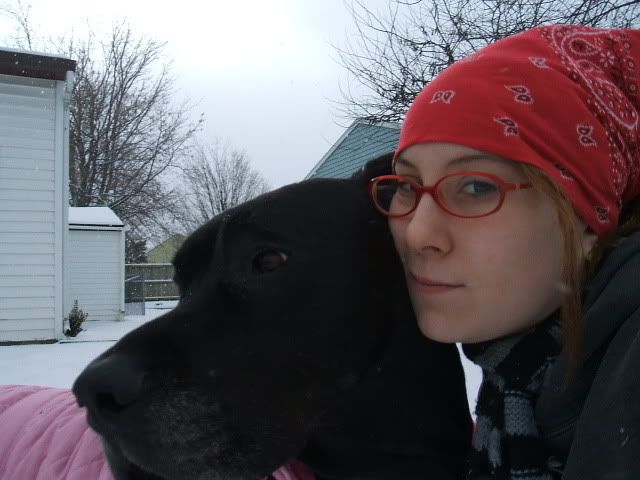 my baby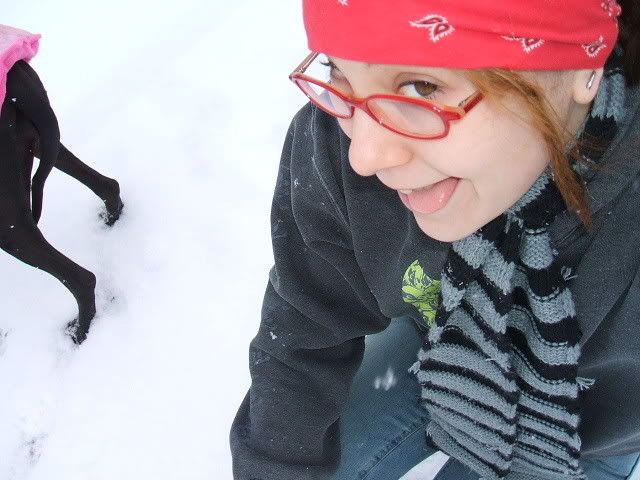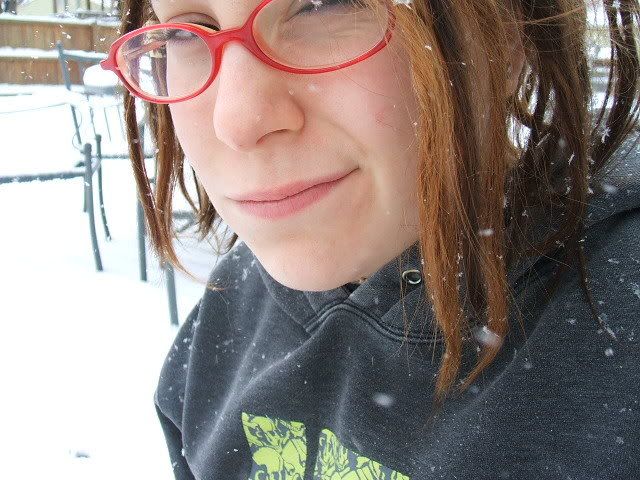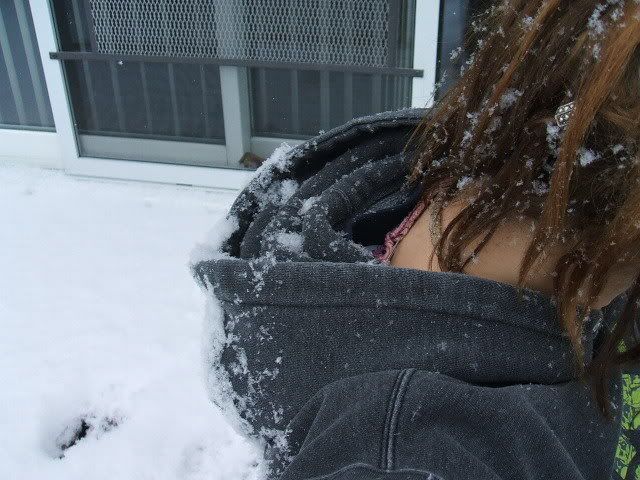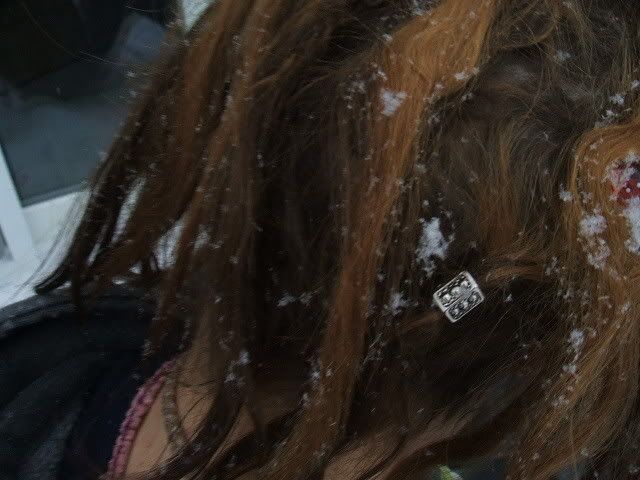 snow covered dreadies =)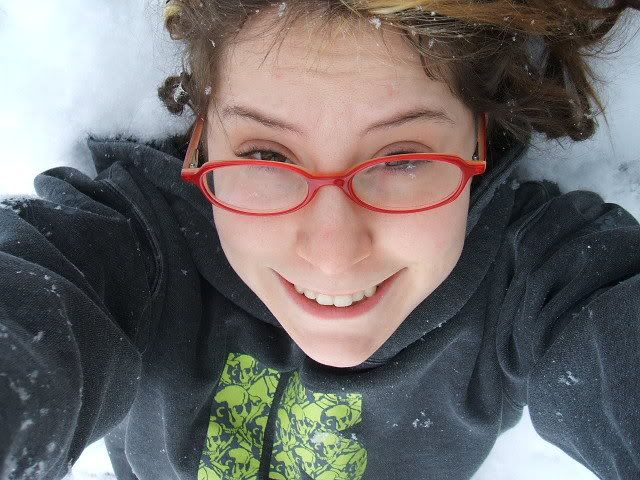 love.