I dyed my hair a little darker (turned out a little darker than I wanted, but meh), and this is what we look like just out of bed in the morning, no prettiness or make-up of any kind.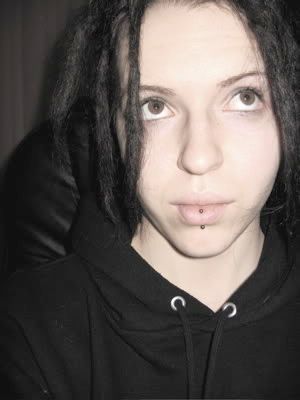 Who likes mornings?
I don't.



Morning-ness

Emo-ness and Silly-ness

And my pets, Lapka and Harley, in flattering pictures!


Most of my dreads are ~2.5 months (some are about 6 months).