so a few weeks ago i went from one dread to three. now, almost the whole back of my head is covered with them! my boyfriend's super jealous.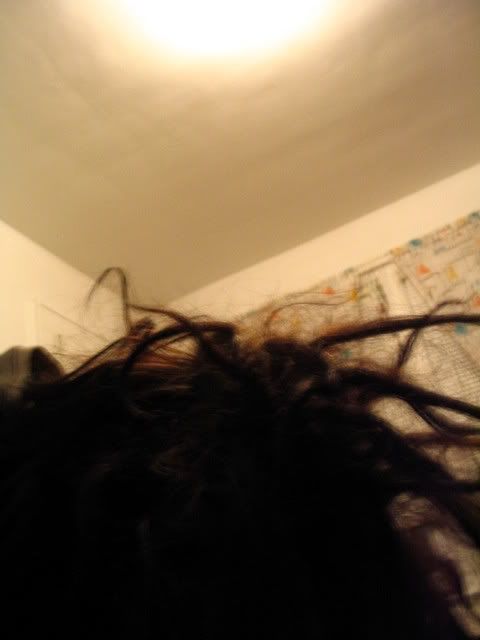 attack of the giant thousand-legged tarantula!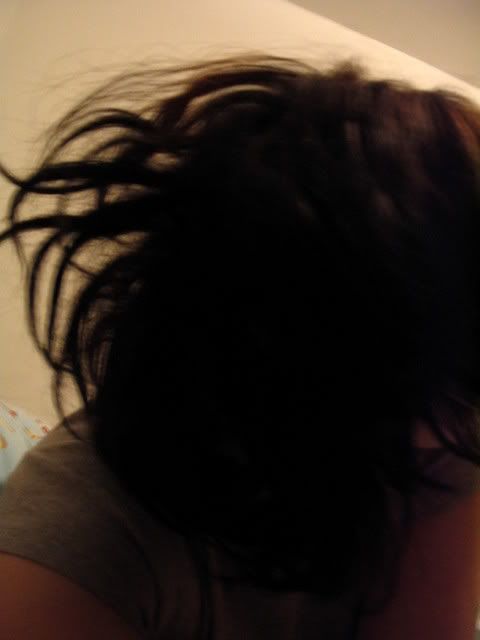 another view of the mess that is the back of my head.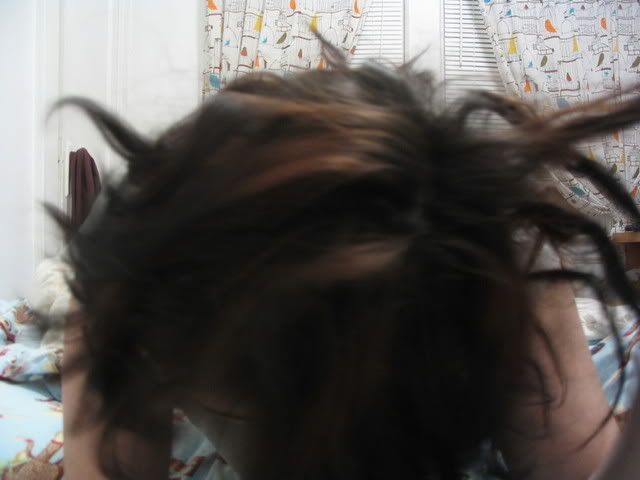 in this you can see the top and sides of my head where i have a lot of somewhat brushable hair. i'm looking forward to it getting eaten up soon!