these are 4 days old (some are a week old... yeah it was kind of spaced out lol) . just backcombing and i washed em with dr. bronners peppermint soap.

i dont really intend on any maintenance besides palmrolling.

day before yesterday was SO incredibly gorgeous outside and i had just bought a new camera so here are some pics from my little hike around Niederwerrn. the town in germany where i live: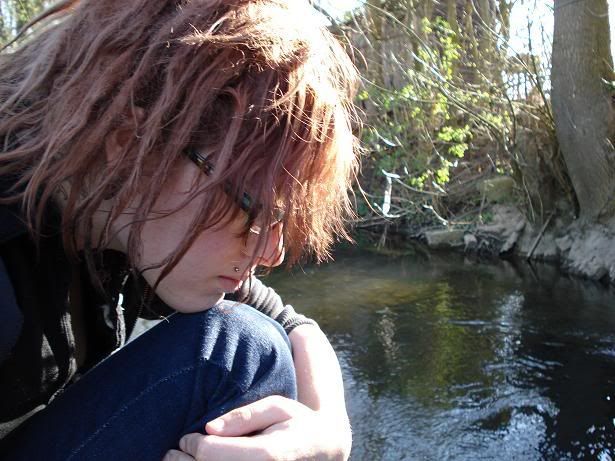 yeah i have been palmrolling them to death. we didnt really section them in any pattern per se. i just didnt bush my hair for a week or two and whereever it started to clump up, we backcombed into dreads. figured that way it would look more natural. i just want them to look like semidecent dreads by the time my man comes home in june from iraq. (fingers crossed he wont get extended til december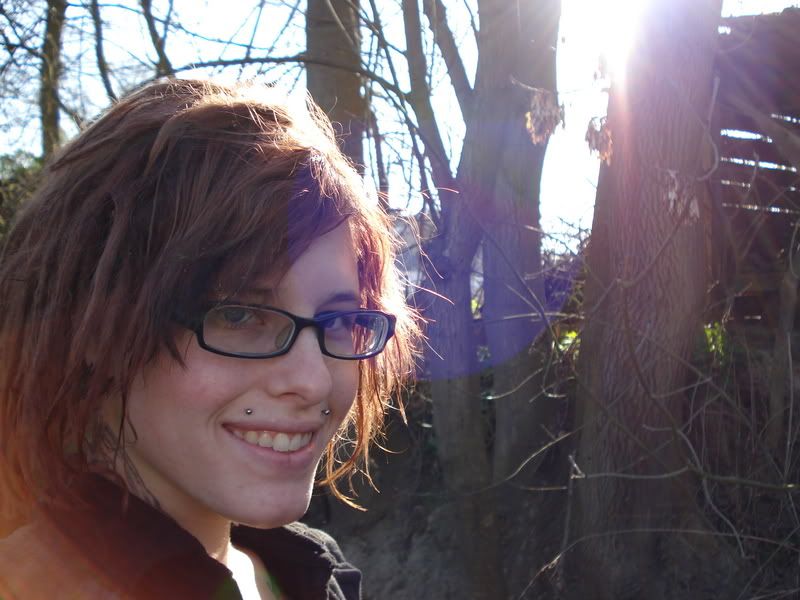 its good to be dreaded again.