Hello all you lovely dreadheads! This community has helped me immensely with the beginnings of my locks, so thanks to every single of of you.

I'm Julie, 18 [in four more days!], and live in Algonquin, Illinois. Yay. Enough of me though, on to my babies!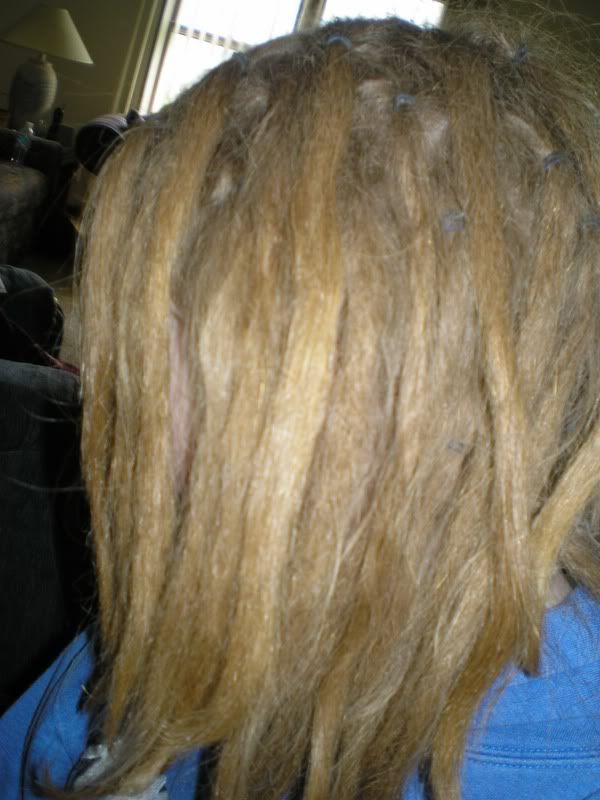 It takes true friends to backcomb massive amounts of hair for 7 hours straight with PATIENCE and a few nasty blisters to go along with it.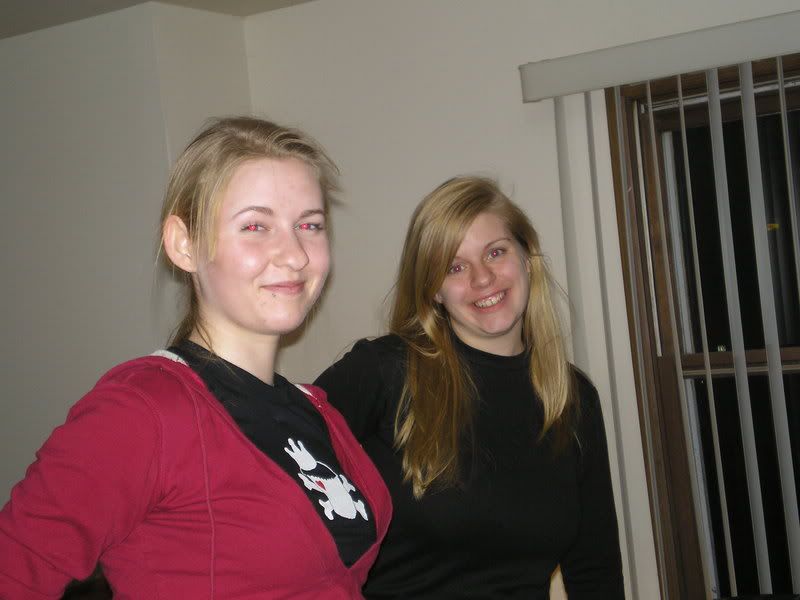 Before..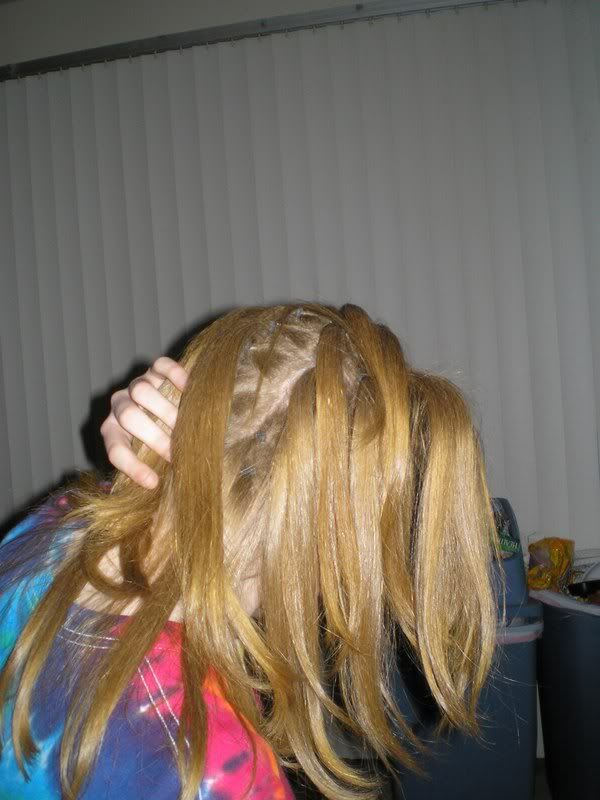 Seven hours later and 10 more dreadies to go!



Two days old.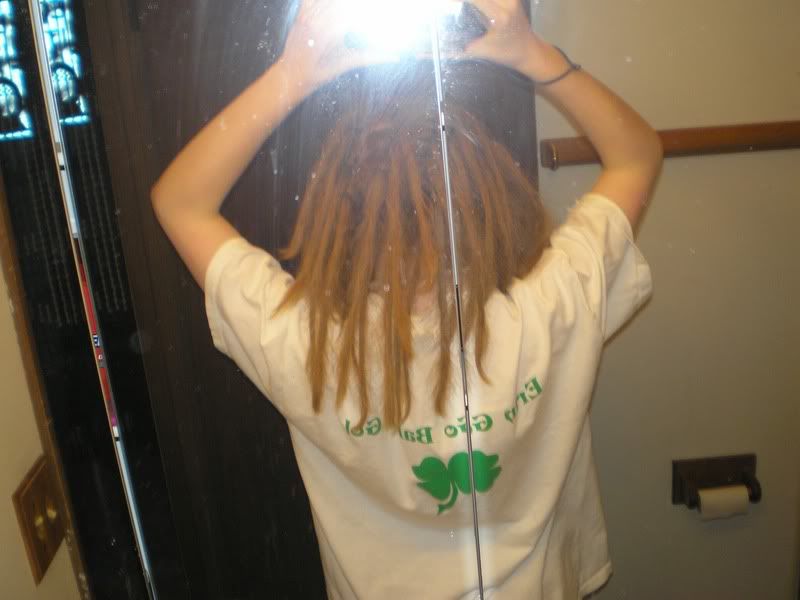 *drum roll*

Pictures from today! They are 12 days old.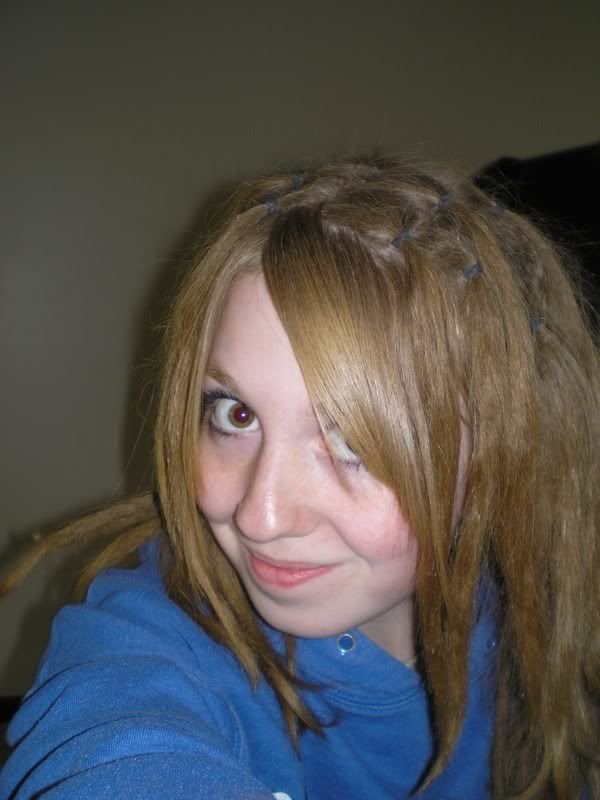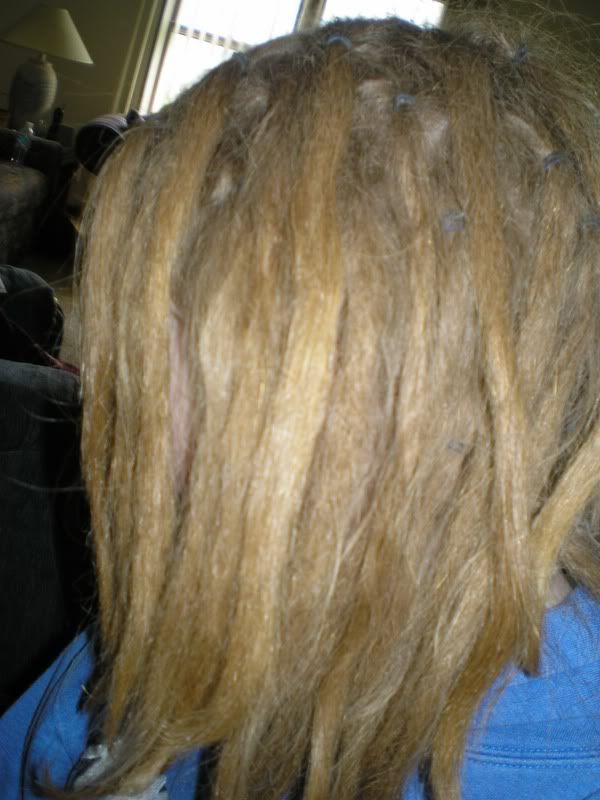 I'm not sure whether to let my bangs grow out and dread them up, or cut them so they aren't in this weird in-between stage.



I've had a lot of trouble keeping them together, even with the crazy amounts of palm-rolling I've been doing. It might be because I refuse to use wax, and I washed them twice in the first three days I had them.
Either way, I love them to death and can't wait for them to start looking ever better!