Last night I felted/crocheted these dreads, and made her five new ones around the front. She now has 29. I made this set in February.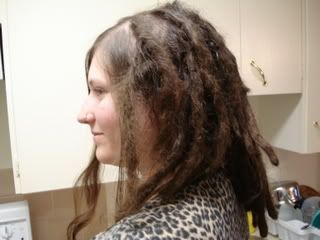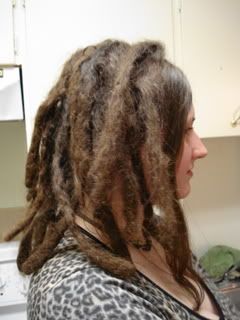 (this is without flash, below is with flash)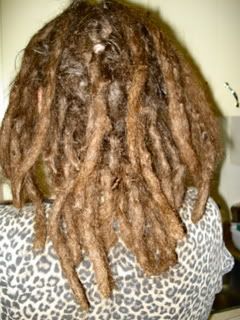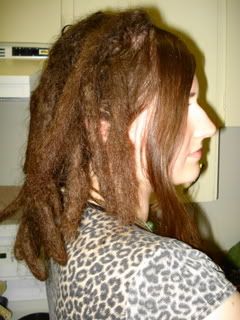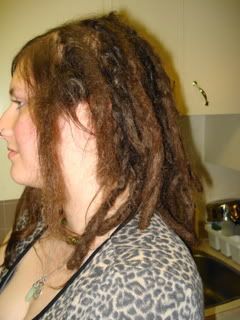 I think it's neat how lighting can make them look very different. I wish I had taken before pictures, I cleaned them up alot.