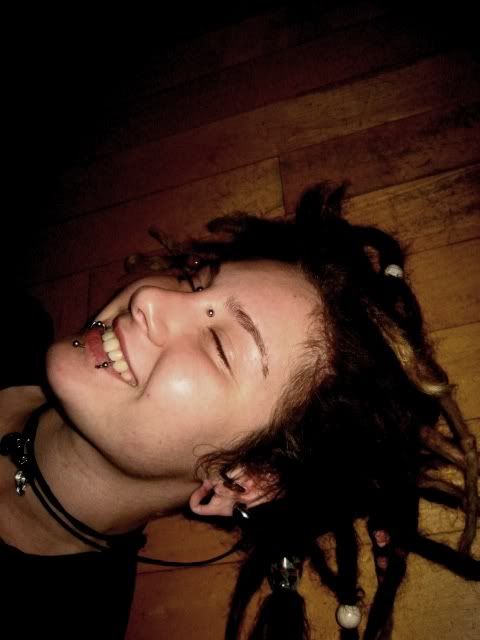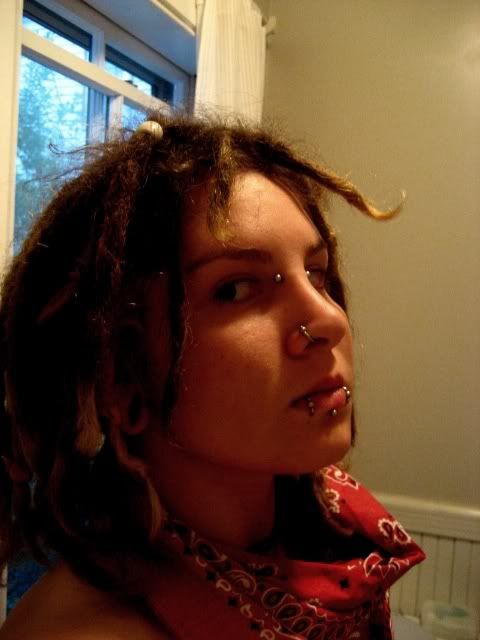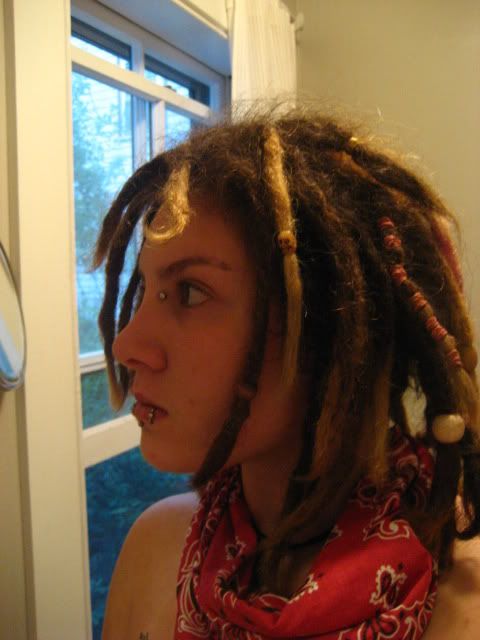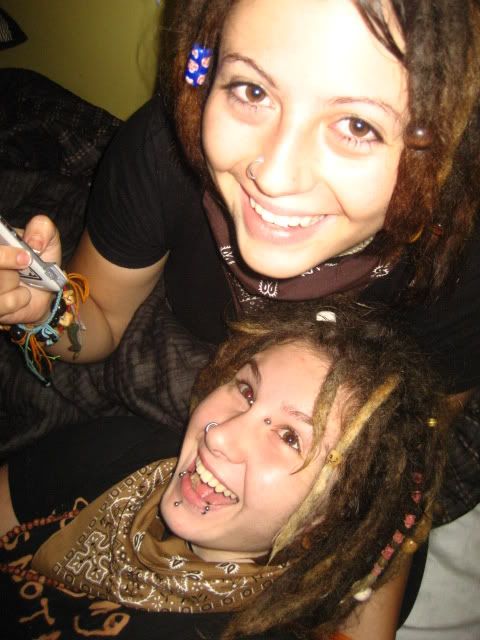 me and my best friend/left testicle, Neesa. I helped her start her dreads about 6 months ago.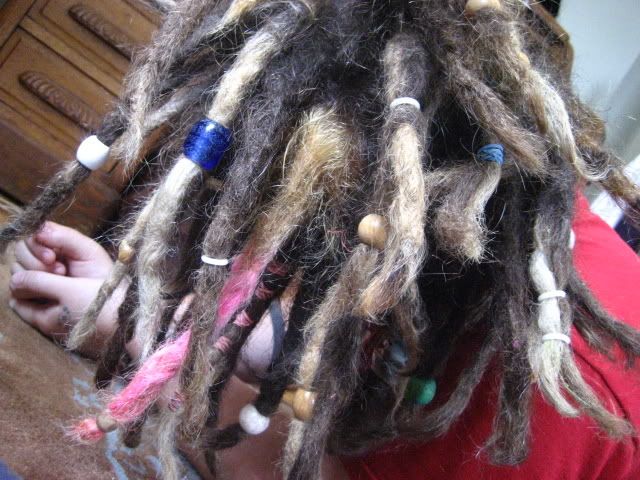 these fucking tips, man.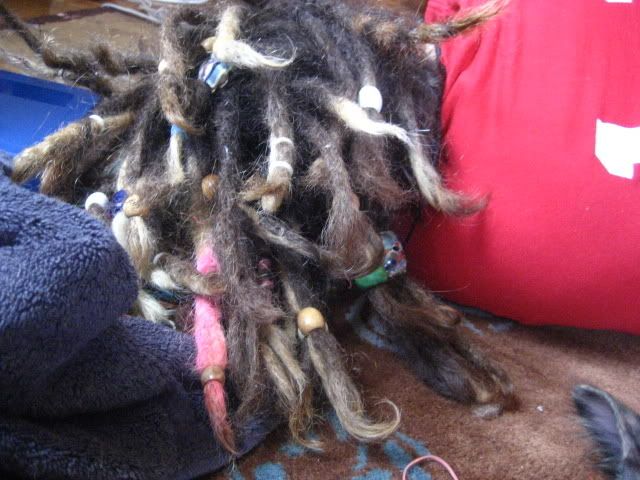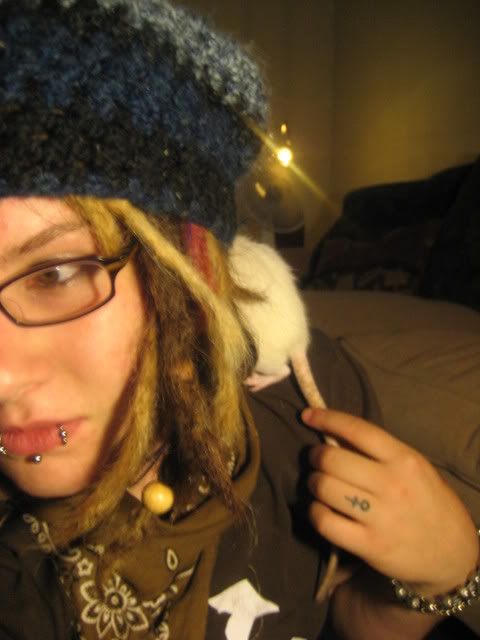 this may look like a myspace shot, but in fact my camera went off when trying to placate my rat.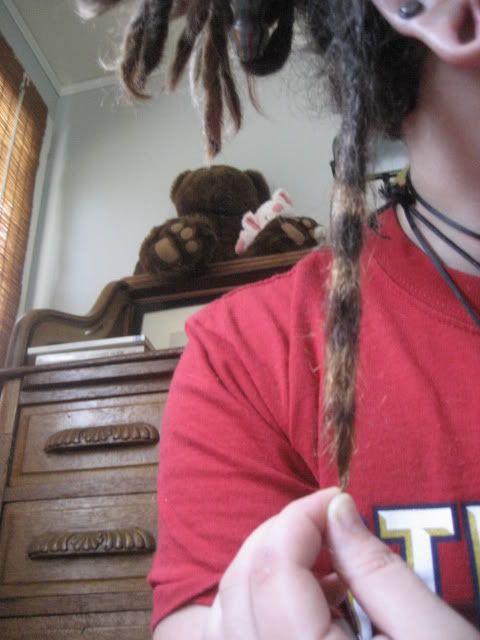 aaaand i think this is the coolest thing in school. i spaced rubber bands over this dread and bleached the exposed hair. now i really want to do this to 90% of my locks.

i'm boiling in the boston heat, so i think i'll go soak my head now. stay cool!