On Aug. 6th, three of my friends came over for a dread!party. It took 9 hours, starting at 11:00pm, and the result is me having about 100 mini baby dreads. :3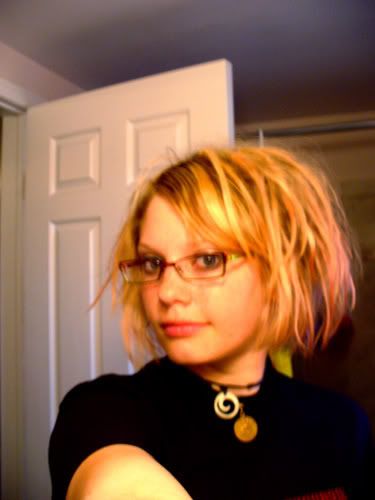 For ramblings that may not make sense and pictures, click on the cut.

Here's the before picture: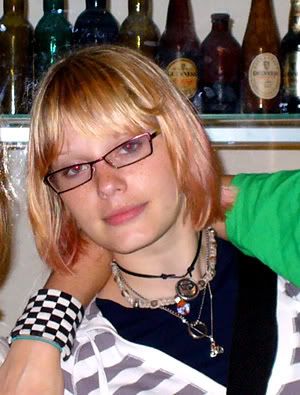 It was sectioned off with twist ties and then backcombed by these lovely people (they were all new to making dreads and were quite proud of the outcome):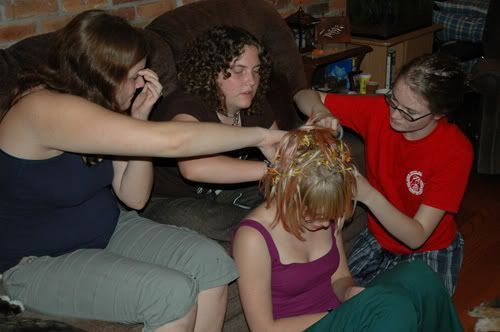 Almost finished...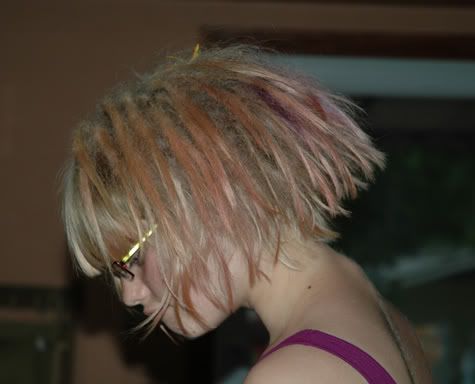 The back, when it was finally finished at, like, 2 in the afternoon(we fell asleep at 7:00am, and then continued after lunch.)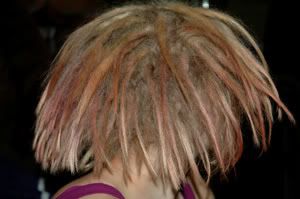 Aug.7th, in the afternoon - day one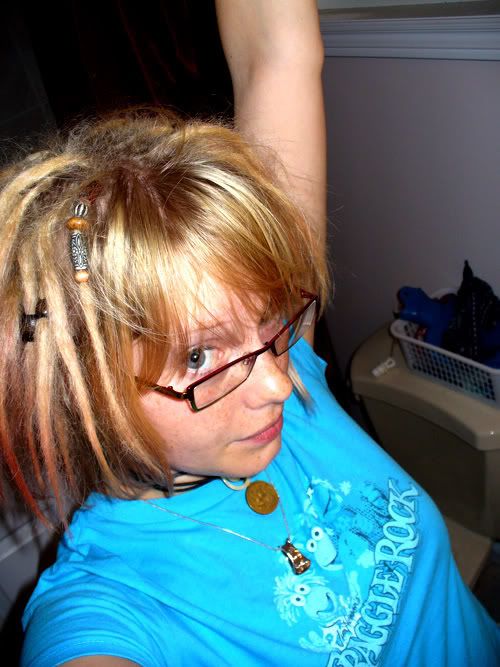 Day two: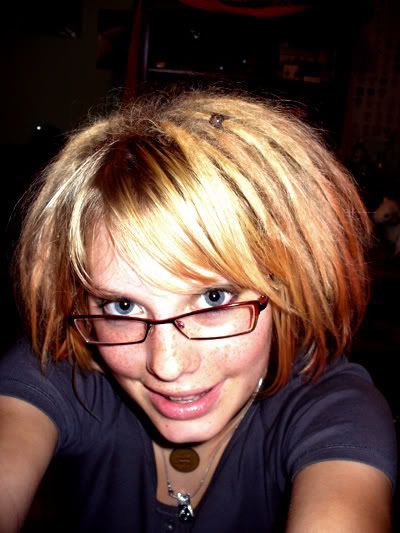 Today: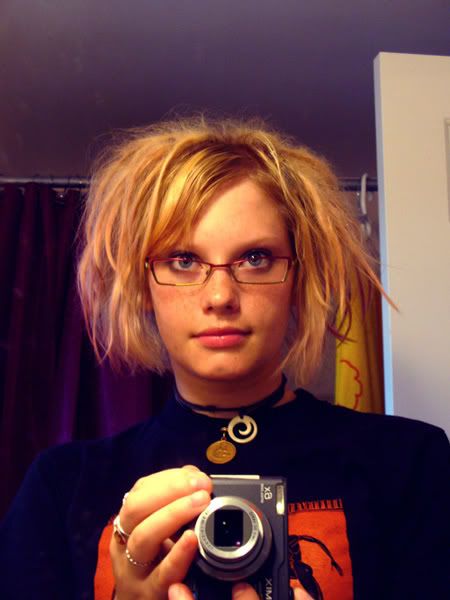 The full story of my dreading will, in theory, be up on my jounal, if you should be so interested. :p

I just want to say how cool my parents were about the whole thing. After the initial
me: "I want dreads"
them: "ugh, why?"
me: "because I like them."
them: "Oh, ok."
they were both helpful and whatnot. My mum bought flea combs, supplied us with the twist ties and took pictures. My dad emailed a friend of his who used to have dreads, asking her if she had any tips for me (which she answered quite enthusiastically (: ) My mum thought she wasn't going to like them, but she says she thinks they're kind of cute and she keeps telling me I look like a Fraggle. >_^

Now that they're three days old, I'm rather pleased with them, but I'm a little worried that they will fall apart. Most of them are pretty tight at the roots, but they start to fall apart about halfway down, perhapse partly due to the fact that they are sooo small. And on that note, I was thinking about maybe combing them (1+1=...1!) but I'm really lazy and don't really want to make the effort to actually do it. :p At the moment I'm working on the concept of just leaving them be and if they want to eat each other they can, and if they want to stay all alone, then that's fine too.

At the moment, my two biggest concerns are that they will all fall out, or that they'll become one big lump. Do you think if I just leave them alone, it'll turn out alright? I assume so, I just want to...check?

Sorry if my thoughts kind of jump around a lot, or if anything didn't make sense.


Peace & love!
~Cera